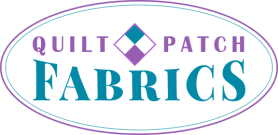 Happy St. Patrick's Day!
Barefoot Weekend


The Barefoot Sale is tomorrow, Friday, March 18, and Saturday, March 19. Our Barefoot Club members will receive 20% off of their total purchase (excluding classes and quilting). Not a Barefooter yet? It's easy to join-just a one time $15 fee and you're set! No renewal fees and your membership lasts as long as we do! Join now!



Third Saturday Sew
Our Third Saturday Sew is this Saturday, March 19, at 3:30. Everyone is welcome! Bring whatever project you'd like to work on and enjoy the company of other quilters (please note this is not a class, just a sew). We usually order out for dinner at 5:00, and wrap up around 9:00 pm (unless we're on a roll-then we might stay 'til midnight!). $2 per person, please call to reserve your spot. 704-821-7554



Woolies


The Woolies will meet this Sunday, March 20, at 1:00 pm. This group gathers to work on their hand applique wool projects. There is no fee and no reservation required. Just come and have fun!



Upcoming Classes!


New Classes Added to our Website!
Go to quiltpatchfabrics.com/classes.htm for details and call us to register!
704-821-7554


Color Wheel -- Saturday, April 9, 10:00-3:00 pm, $35
Try this easy cascading strip quilt that's running rampant with color!
Sugar Twist --
Saturday, April 23, 10:00-3:00 pm, $35

This beautiful strip friendly pattern looks more difficult than it is. There aren't any actual triangles-I promise!