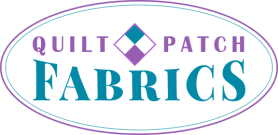 It's Graduation Season!
Happy Graduation!
We want to wish a very Happy Graduation to all of those hard working senior students out there! And you know what would make a perfect graduation gift? That's right-a quilt!

Now we know what you're thinking, "It's too late to make a graduation quilt." But there's still plenty of time to make a quilt to take to college or to cozy up that sparsely decorated first apartment. After all-your grad deserves the best!

Lil' Red is Back!

This adorable panel from MODA includes everything you need to make Little Red Riding Hood, her skirt and cape, the wolf, the pillow, and the mini quilt. And we have coordinating fabrics to make a matching quilt for the lucky little girl that gets the doll!

Great Classes
What a fun-filled Off the Rail class we had last Saturday! These ladies learned the partial seam technique and played with some gorgeous color combinations. Great work!

Upcoming Classes!
Go to quiltpatchfabrics.com/classes.htm for details
Call us to register
704-821-7554
Diva Wallet --
Saturday, June 18, 10:00-3:00 pm

The perfect accessory! You'll want to make one to go with every bag! You can even use it as a clutch. And don't worry about the zipper-it's easier than you think!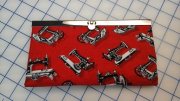 Jellystone Park -- Saturday, June 21, 10:00-3:00 pm
The beautiful twists and turns in this quilt are a result of simple strip piecing and careful placement. Try the same pattern in only 4 colors for a striking variation!





Beginning Quilting A-Z
Saturday, May 21 & Saturday, May 28
Got the itch to learn how to quilt? This is the class for you! Think of this table runner as a small quilt; everything you learn here you can apply to any size quilt you'd like to make!