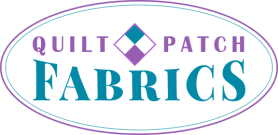 Labor Day Clearance!

Quilt Patch is OPEN on Saturday, Sept. 3
& Closed Monday, Sept. 5
There will not be an open sew on Monday this week
due to the holiday. Have a Safe & Happy Labor Day!

Labor Day Clearance!
129 fabrics were just added to our clearance section! (Yes, we counted them.) And not just the odd leftover pieces, either--we're talkin' many groups of 3-5 fabrics in several styles, blenders of every color, kids' prints, novelty prints, you name it!
Fabrics are 40% off (1 yard minimum cut)--get an additional 10% off when you buy the end of the bolt!
This is a great way to stock up
but you'd better get them while they last!


New
Fabrics
Paris from Timeless Treasures

Take A Class
Our Diva Wallet Class was a huge success last Saturday! The ladies did wonderful work and created beautiful, one-of-a-kind, functional pieces of art. Now they can make oodles more of them for Christmas gifts! (And the zipper really wasn't as hard as they thought it would be!)

Sorry you missed it? Contact us at quiltpatchfabrics.comcontact.htm --if there's enough interest we'll hold another class before Christmas.


Our next class is a classic, the Double Irish Chain

.

We'll meet on Sat., Sept. 10, from 10:00am to 3:00pm.
Don't miss it--call us at 704-821-7554
and reserve your spot today!
Mark Your Calendar
Please join us for our Saturday Night Sew, Sept. 17, 3:30-8:30. Everyone is welcome! If you're new to the area it's a great way to meet nice people. Just give us a call to reserve your seat (704-821-7554). There is a $2 fee and we order out for dinner. Hope to see you there!


Upcoming Classes!
Go to quiltpatchfabrics.com/classes.htm for details
Call us to register
704-821-7554
Double Irish Chain -- Sat., Sept. 10, 10:00-3:00 pm
Have fun with this traditional quilt pattern! Use the classic three color scheme or go scrappy; use traditional fabrics or wild ones; make a holiday version or one to match your decor.
Eleanor Burns' famous "Quilt In A Day" techniques greatly simplify the process so there aren't a thousand little squares to cut and piece.


Beginning Quilting A-Z
Sunday, Oct. 2 & Sunday, Oct. 9, 1:00-6:00pm
Got the itch to learn how to quilt? This is the class for you! Think of this table runner as a small quilt; everything you learn here you can apply to any size quilt you'd like to make!
Sugar
Twist
-- Saturday, Oct. 1, 10:00-3:00pm
A deceptively simple Layer Cake or Jelly Roll friendly quilt.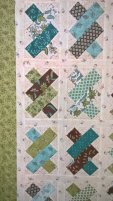 How To Make A T-Shirt Quilt

Saturday,. Oct. 8, 10:00-3:00pm
Don't keep those memories folded up in a drawer-turn them into a quilt to cherish. Learn the basics of how to make a t-shirt quilt and make your own one-of-a-kind memory quilt!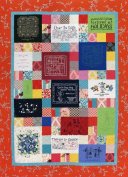 Beginning Machine Quilting




Sunday, Oct. 23, 1:00-4:00pm




Tired of all those beautiful quilt tops laying around? It's time to learn how to machine quilt your own projects! We'll cover straight lines, stencils and free motion quilting techniques.



Basket Weave -- Saturday, Nov. 5, 10:00-3:00pm
Stretch your skills with this jelly roll friendly quilt,
using 90 degree triangles.

Make one wreath, add borders and it's a lovely seasonal wall hanging for Fall, Christmas, Easter, 4th of July-the possibilities are unlimited!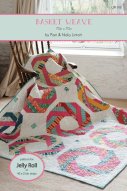 Pajama Party Quilt Retreat

--

FULL -- Spring Date TBA


Sunday, Nov. 13-16, 2016
Join us for a relaxing 3-day getaway in the picturesque mountains of North Carolina. No cooking or cleaning, just fun and friendship-you deserve a little pampering! We call it the Pajama Party because you can roll out of bed and come to quilt class in your jammies! And the comfortable, beautifully decorated retreat is outfitted especially for the needs of quilters.