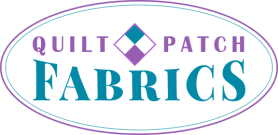 Merry Christmas!

'Tis the Season for Quilting Gifts!

Searching for the perfect gift for the quilter in your life? We have a wide variety of fun and useful quilt related items to choose from. And if you have your eye on that particular ruler (or book, or Layer Cake, or template set, etc) just give us a call before you send your family to us and we'll make sure Santa gets it right.

Be My Neighbor
The blueprints for Block 14 and Block 15
are now available! Blueprints for houses 1 through 13 are available on our website through the end of the year.


Christmas Party & Saturday Night Sew!
Please join us on Saturday, Dec. 17, from 2:00 pm until 8:30 for our Annual Christmas Party & Saturday Night Sew! Everyone is welcome-the more the merrier! Wear your pajamas (it's a tradition) and bring something yummy to share. Bring a new, wrapped gift under $10 if you'd like to participate in the Merry Go Round Gift Exchange. Give us a call at 704-821-7554 to reserve your spot.


Featherweight 221 Raffle!
The Charlotte Quilter's Guild is raffling off a gorgeous Featherweight 221 sewing machine! This little beauty

(graciously donated by Featherweight Poppy)

includes the original case, a new soft side vinyl travel case, 1/4" foot, walking, assorted extra feet, bobbins, and much more!


All of this can be yours for only $1! The more tickets you buy, the better your chances of winning! Tickets are available here at Quilt Patch Fabrics for $1 each. The drawing will be held on March 11 at the Guild's quilt show, "A Walk Down Memory Lane." The quilt show will is on March 10-11, 2017, 9:00-4:00 pm at the Union Co. Agricultural Center.



Barefoot Club Weekend


The Barefoot Club Sale starts tomorrow, Friday Dec. 16, and goes through Saturday Dec. 17. Barefoot Club Members get 20% off of their total purchase (excluding quilting & classes). Not a member? You can join and use the discount the same day and it'll pay for itself!



Holiday Hours


Quilt Patch will be closed starting Saturday, Dec. 24, and will reopen on Monday, January 2. (Be sure and tell your husbands we are NOT open on Christmas Eve--they'll need to plan 2 days ahead this time instead of one!)



2017 Classes


Beginning Quilting A-Z
2-Day Class: Sun., Jan. 29, 1:00-6:00 pm & Sun., Feb. 5


If you have the itch to learn how to quilt-this is the class for you! Think of this simple table runner as a small quilt; everything you learn here you can apply to any size quilt you'd to make. The techniques you will learn while making this small table runner can be applied to any size quilt, we just need something small so we can finish it in 2 days. You'll learn: how to cut fabric, basic piecing techniques, how to apply borders, basic quilting techniques, how to make your own matching binding and how to bind your project!


Pajama Party Quilt Retreat


Spring 2017 Dates Are On The Way!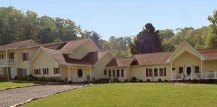 Join us for a relaxing 3-day getaway in the picturesque mountains of North Carolina. No cooking or cleaning, just fun and friendship-you deserve a little pampering! We call it the Pajama Party because you can roll out of bed and come to quilt class in your jammies! And the comfortable, beautifully decorated retreat is outfitted especially for the needs of quilters.
Our retreat class is Scrap Crazy using templates with your choice of pattern. Retreat supplies are 15% off at Quilt Patch-reserve your now!