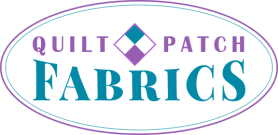 Christmastime is Here!

Holiday Hours


Quilt Patch will be closed starting Saturday, Dec. 24, and will reopen on Monday, January 2. Better tell the last minute shoppers in your family to get a move on!



The Perfect Gift


We have many quilter specific gift ideas for your Secret Santa: Frivols (at 25% off!) precut laser kits, Quilter's Word Search books, quilter's bandaids( that's right! Quilter's bandaids!), lighted magnetic pin picker-uppers, quilter's tissues (yup!) pin cushion kits, quilter's notepads, quilter's hand lotions & hand sanitizers and bunches more!

Gift certificates are available in any denomination if you just can't decide. And if you have your eye on that particular ruler (or book, or Layer Cake, or template set, etc.) just give us a call before you send your family over and we'll make sure Santa gets it right!

Be My Neighbor
The blueprints for Block 16 are now available! Blueprints for houses 1 through 14 are available as free downloads on our website through the end of the year.

Featherweight 221 Raffle!
The Charlotte Quilter's Guild is raffling off a gorgeous Featherweight 221 sewing machine! This little beauty

(graciously donated by Featherweight Poppy)

includes the original case, a new soft side vinyl travel case, 1/4" foot, walking, assorted extra feet, bobbins, and much more!


All of this can be yours for only $1! The more tickets you buy, the better your chances of winning! Tickets are available here at Quilt Patch Fabrics for $1 each. The drawing will be held on March 11 at the Guild's quilt show, "A Walk Down Memory Lane." The quilt show will is on March 10-11, 2017, 9:00-4:00 pm at the Union Co. Agricultural Center.



2017 Classes


Beginning Quilting A-Z
2-Day Class: Sun., Jan. 29, 1:00-6:00 pm & Sun., Feb. 5


If you have the itch to learn how to quilt-this is the class for you! Think of this simple table runner as a small quilt; everything you learn here you can apply to any size quilt you'd to make. The techniques you will learn while making this small table runner can be applied to any size quilt, we just need something small so we can finish it in 2 days. You'll learn: how to cut fabric, basic piecing techniques, how to apply borders, basic quilting techniques, how to make your own matching binding and how to bind your project!


Pajama Party Quilt Retreat

NEW DATES!




March 16-19, 2017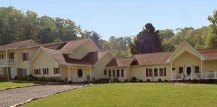 Join us for a relaxing 3-day getaway in the picturesque mountains of North Carolina. No cooking or cleaning, just fun and friendship-you deserve a little pampering! We call it the Pajama Party because you can roll out of bed and come to quilt class in your jammies! And the comfortable, beautifully decorated retreat is outfitted especially for the needs of quilters.
All retreat supplies are 15% off at Quilt Patch-reserve your now!