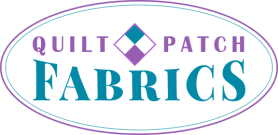 Happy New Year!

Welcome 2017!
We hope everyone had a wonderful holiday and a Happy New Year's! We return from our break rested and rejuvenated and ready for some fun!

Do you have all of your quilting supplies for our upcoming winter weather?

Quilt We'll be open tomorrow until 4, but if it's getting messy outside call first to make sure we're here.

Our quilty friends call it a Snow Day-Sew Day. Group text your quilt buddies and enjoy a virtual sewing bee with everything from photos of your projects in progress to recipes to-well, what happens on Sew Day stays on Sew Day!


New Arrivals

Beautiful Briny Sea features a lovely mermaid panel that makes a doll over 2 feet tall!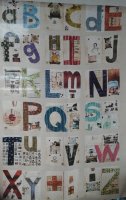 Studio Alphabet features an edgy alphabet panel-perfect for a contemporary nursery wall hanging, baby quilt or to liven up the back of any quilt!

More MODA to arrive tomorrow! (And we DO love our MODA!)
Be My Neighbor
All of the MODA Be My Neighbor blueprints are now available! Blueprints for houses 1 through 16 are on our website as free downloads. We all of the hustle and bustle of the season we thought you might need a little more time to download these adorable free patterns, so we'll keep them online for one more week (until January 13).


2017 Pajama Party Quilt Retreat


New Date Just Added!


March 12-15, 2017 - FULL
March 16-19, 2017 - Open
Hurry-the first one filled up in a flash!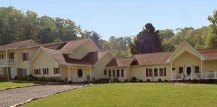 Join us for a relaxing 3-day getaway in the picturesque mountains of North Carolina. No cooking or cleaning, just fun and friendship-you deserve a little pampering! We call it the Pajama Party because you can roll out of bed and come to quilt class in your jammies! And the comfortable, beautifully decorated retreat is outfitted especially for the needs of quilters.
All retreat supplies are 15% off at Quilt Patch-reserve your now!
For more information contact deborahquilts@hotmail.com.


2017 Classes


Beginning Quilting A-Z
2-Day Class: Sun., Jan. 29, 1:00-6:00 pm & Sun., Feb. 5


If you have the itch to learn how to quilt-this is the class for you! Think of this simple table runner as a small quilt; everything you learn here you can apply to any size quilt you'd to make. The techniques you will learn while making this small table runner can be applied to any size quilt, we just need something small so we can finish it in 2 days. You'll learn: how to cut fabric, basic piecing techniques, how to apply borders, basic quilting techniques, how to make your own matching binding and how to bind your project!


Sit 'n Stitch Pin Cushion
Coming in February!