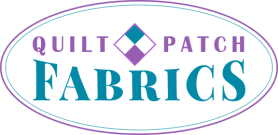 April Showers...
Quilt Show

Join Quilt Patch Fabrics at Silver Threads, the
Lincoln Quilters' Guild 25th Anniversary Quilt Show, on
April 29, 9:30-5:00. Located at the
Lincolnton Citizens Center,
115 West Main Street,
Lincolnton NC.
Over 125 quilts, demonstrations, Boutique Vendors & raffle quilt!
Admission: $5

New Around the Shop

Spring into quilting with these happy floral panels and prints!


Prairie Gate from Blank Quilting

When life gets crazy...


Serenity Prayer from Quilting Treasures
(Forgive the color in the photos-the bottom butterflies are actually on a warm, creamy yellow background.)

It's hard to believe the Christmas fabrics are already arriving!

Merrily from MODA
2017 Pajama Party Quilt Retreat

September 13-16, 2017, Only 5 spaces left!
September 17-20, 2017,

Full



Join us for a relaxing 3-day getaway in the picturesque mountains of North Carolina. No cooking or cleaning, just fun and friendship-you deserve a little pampering! We call it the Pajama Party because you can roll out of bed and come to quilt class in your jammies! And the comfortable, beautifully decorated retreat is outfitted especially for the needs of quilters.

All retreat supplies are 15% off at Quilt Patch! For more information contact deborahquilts@hotmail.com.


CLASSES
Diva Wallet
Saturday, May 13, 10:00-3:00
This frame wallet will definitely turn heads! You'll want to make one to go with every bag you have! You can even use it as a clutch. And don't worry about the zipper--it's easier than you think!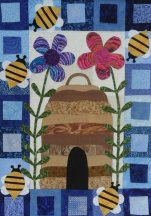 Calendar Quilts -A Wallhanging-of-the-Month Class
Starts Saturday, May 20, 10:00- 2:00pm


Learn to make applique seasonal wallhangings, one month at a time!

12 Seasonal wall quilt projects in one booklet, including full sized patterns! These are quick and easy applique designs, great as gifts (but keep some for yourself!). The May class will work on this adorable beehive to hang at home in June! Class meets on the third Saturday of every month.

Mountain Magic
2-Day Class - Date To be Announced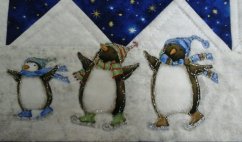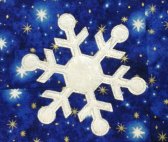 Create your own winter wonderland as you sharpen your triangle skills the Quilt In A Day way! $125 class fee includes kit with background & binding fabric, Magic Mountain pattern, snowflake and penguin appliques, Triangle In A Square ruler, and the Delectable Mountains Quilt In A Day book--all in an Eleanor Burns' Stripper vinyl zippered project bag.

Go to quiltpatchfabrics.com/classes.htm for more details on all of our classes. To register call us at
704-821-7554.