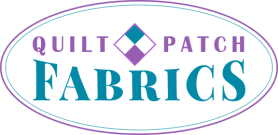 All Notions & Patriotic Prints on Sale!
Notions Sale

All notions are 20% off through Saturday, July 8 (25% off for our Barefoot Club members).


Stop chopping up your fabric with worn out rotary blades and blunt needles! Have you been eyeing specialty ruler? How about a fun new gadget? Numbered pins, Wonder Clips, magnetic pin cushions, marking pens, Best Press, stock up on threads - ALL notions are on sale! Treat yourself to something new and stock up on everyday supplies. Who doesn't love the feel of a fresh rotary blade?



Patriotic Prints on Sale!


All patriotic fabrics are 20% off through Saturday, July 8 (25% off for our Barefoot Club members). Start now and have your patriotic quilt ready for Labor Day!

Ready...Set...ROW!



The annual Row by Row Experience begins today, June 21! Our row features our quilt home by the railroad tracks with the train bringing us loads of beautiful fabrics.


We have our 2017 fabric license plate,

kits for our row,

and On the Go! fabrics from Timeless Treasures. Win a bundle of 25 fat quarters by being the first to show a participating shop your finished quilt with 8 different rows, quilted, bound and labeled. Get ready to Row!


New Around the Shop


Just for Fun, a whimsical take on sealife by Jason Yenter for In The Beginning Fabrics, is just in time for a matching beach tote and quilt!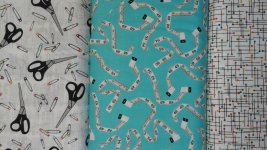 Okay, Sew Sew from Benartex isn't exactly new, but we've gotten so many requests due to Deborah's apron that we reordered some of the line. Better hurry, though - this is the last of the sewing machine print; it's been discontinued. We know! Crazy, right?!



New Civil War reproduction prints



Home for the Holidays would be beautiful hanging on the back of your front door!



Quilting Treasures's 2017 Nativity panel is absolutely stunning! In Bethlehem makes a gorgeous Christmas gift quilt!



A Golden Holiday is perfect for easy, fast holiday place mats or pillows.



Imagine serving your Christmas cookies in Santa's Apron! New panel from Quilting Treasures



New paper piecing holiday book. This cute pincushion pattern includes the measuring twill and grey words.


CLASSES
Calendar Quilts - A Wall Hanging of the Month Class
Saturday, July 15, 10:00- 2:00 pm



Learn to make applique seasonal wallhangings, one month at a time!

12 Seasonal wall quilt projects in one booklet, including full sized patterns! These are quick and easy applique designs, great as gifts (but keep some for yourself!). The July class will work on a project to hang at home in August. Class meets on the third Saturday of every month.

Lotus


Saturday, July 8 - 10:00-3:00 pm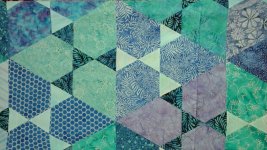 Careful color and value placement gives these tumbling jewels their sparkle and shine.

Cut out these jewel shapes in a flash using the Hex 'N More ruler from Jaybird Quilts.
2017 Pajama Party Quilt Retreat

September 13-16, 2017, Only 4 spaces left!
September 17-20, 2017,

Full



Join us for a relaxing 3-day getaway in the picturesque mountains of North Carolina. No cooking or cleaning, just fun and friendship-you deserve a little pampering! We call it the Pajama Party because you can roll out of bed and come to quilt class in your jammies! And the comfortable, beautifully decorated retreat is outfitted especially for the needs of quilters.

All retreat supplies are 15% off at Quilt Patch Fabrics!
For more information contact
deborahquilts@hotmail.com
.
Geode
Watch for New Dates!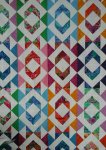 This bold geometric design will add extra sparkle to your home. If you love to make flying geese, you'll LOVE making this quilt!

Mountain Magic
2-Day Class - Date To be Announced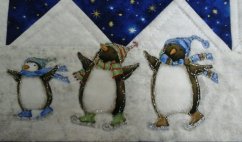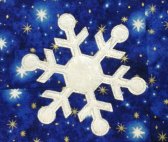 Create your own winter wonderland as you sharpen your triangle skills the Quilt In A Day way! $125 class fee includes kit with background & binding fabric, Magic Mountain pattern, snowflake and penguin appliques, Triangle In A Square ruler, and the Delectable Mountains Quilt In A Day book--all in an Eleanor Burns' Stripper vinyl zippered project bag.

Go to quiltpatchfabrics.com/classes.htm for more details on all of our classes. To register call us at
704-821-7554.



New Email for Quilt Patch




Quilt Patch Fabrics has a new email address!




QPF@quiltpatchfabrics.com




Please change your records so we don't go into your spam folders.