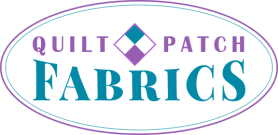 OPEN SATURDAY!

WE'RE OPEN THIS SATURDAY!
Due to popular demand-and a recently home from college employee-Quilt Patch will be OPEN this Saturday, December, 23!

So send

your hubbies and kids on over to purchase those fabulous gift certificates

!



We will close Sunday, December 24, and reopen Tuesday, January 2, 2018.


Kaffe Fassett Mystery Quilt

Sew and solve this 2018 Kaffe Collective mystery quilt! Our 10-month program includes all of the Kaffe Fassett Collective fabrics and patterns needed to complete the quilt top and binding for this beautiful

82.5" x 82.5" quilt. The kits total about 12 yards of fabric. This is a fun project for the confident beginner/intermediate quilter on up to the experienced quilter who just likes a surprise.
The mystery comes in a light colorway and a dark colorway - just let us know (as soon as possible) which colorway you'd like. Sorry, can't tell you more than that - it's a mystery!

The mystery begins in March 2018, arriving in a

clamshell keepsake package that is just the right size to store your project as you receive each months' fabrics. You'll also get a bonus 1

0-piece Mystery Kaffe Fat Quarter Pack as a thank you for playing with us!

Call us to sign up and choose your colorway (704-821-7554), and then each month we'll bill your credit card $19.99 when your kit arrives. We'll call you and you can pick it up whenever it's convenient. You must sign up for the entire 10-month program.

Choose either the light or dark colorway and let the mystery unfold!

New Around the Shop


Ahoy Me Hearties by Janet Clare for MODA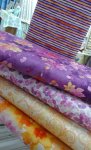 Soiree from Quilting Treasures



Upcoming Quilt Show




CLASSES


Pineapple
Saturday, Jan. 13, 10:00-3:00
Learn an easy way to make a Pineapple block.



Beginning Quilting A-Z


Saturday, Jan. 27 & Saturday, Feb. 3, 10:00-3:00


Got the itch to learn how to quilt? This is the class for you! Think of this table runner as a small quilt; everything you learn here you can apply to any size quilt you'd like to make!




2018 Pajama Party Quilt Retreat
March 4-7, 2018 - Only 1 space left!
March 8-11, 2017 -
5 spaces left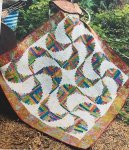 Join us for a relaxing 3-day getaway in the picturesque mountains of North Carolina. No cooking or cleaning, just fun and friendship-you deserve a little pampering! We call it the Pajama Party because you can roll out of bed and come to quilt class in your jammies! And the comfortable, beautifully decorated retreat is outfitted especially for the needs of quilters.

Our featured project for the March retreat is Rainbow Swirls. This is a curvy log house quilt and should be lots of fun.

All retreat supplies are 15% off at Quilt Patch Fabrics!
For more information contact
deborahquilts@hotmail.com
.
Go to quiltpatchfabrics.com/classes.htm for more details on all of our classes. To register call us at
704-821-7554.



New Email for Quilt Patch




Quilt Patch Fabrics has a new email address!




QPF@quiltpatchfabrics.com




Please change your records so we don't go into your spam folders!