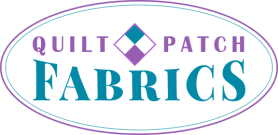 Barefoot Weekend Sale!

Barefoot Weekend
Tomorrow and Saturday, May 18-19, our Barefoot Club Members will receive 20% off their total purchase. That's fabric, batting, books, patterns, thread and notions - all 20% off!

Not a Barefooter yet? It's easy to join! Just a small, one-time $15 fee and you're a Barefooter for life! Every third Saturday and the Friday before it is a Barefoot Weekend - you'll receive 20% off of your purchase. And you'll often receive an additional discount on our sales throughout the year! Join this weekend and get the discount the same day - it'll pay for itself in no time!

(Sale excludes classes, quilting, shop kits and previously discounted items.)



New Around the Shop


Purr-Suasion from QT



Autumn Shimmer from QT (There's a touch of gold in this one!)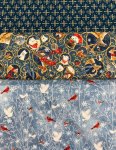 Woodland Dreams from QT

Saturday Night Sew

Join us this Saturday, May 19, for our Saturday Night Sew - everyone is welcome! Bring something to work on and enjoy the company of other quilters. There's no class in the classroom that day so you can come as early as you like. We order out for dinner and wrap up around 8:30. The fee is $2; just call and let us know you're coming. 704-821-7554.


Woolies
The Woolies are taking the summer off, but we'd be happy to have any and all Wooly members join in with the Saturday Night Sew!


2018
Fall Pajama Party Quilt Retreat
September 23-26, 2018 - Only 3 Spots Left!
Treat yourself to a relaxing 3-day getaway in the picturesque mountains of North Carolina. No cooking or cleaning, just fun and friendship-you deserve a little pampering! We call it the Pajama Party because you can roll out of bed and come to quilt class in your jammies! And the comfortable, beautifully decorated retreat is outfitted especially for the needs of quilters.


Our project is Little Charmer, a 5" square friendly quilt. This one is small, sweet and simple! Don't need another project? No problem - just work on whatever you'd like. All retreat supplies are 15% off at Quilt Patch Fabrics! For more information contact deborahquilts@hotmail.com. Go to quiltpatchfabrics.com/classes.htm
for more details on all of our classes. To register call us at 704-821-7554.
Spring Cleaning for Your Sewing Machine
Keep your sewing machine in tip top shape for classes and retreats - our friendly next door neighbor, AAA Sewing Shoppe, is offering a Spring Cleaning Special for your overworked, winter weary sewing machines. This special offer includes cleaning, oiling, and tension adjustment for only $49.99! Perfect for those little machines that don't need a major repair but could still use a little TLC.
Any potential problems will be diagnosed and further repairs suggested if necessary. Offer good through May 31, and cannot be combined with any other offer/coupon. Keep your sewing machine in top shape for classes and retreats! AAA Sewing Shoppe is located at 1021 Stallings Road, Stallings, NC, just to the right of Quilt Patch Fabrics.


CLASSES

Basket Case
Saturday, June 16, 10:00-3:00 pm
This jellyroll friendly quilt pattern gives you a woven look that's fun and funky.
Urban Abacus
Saturday, June 23, 10:00-3:00 pm

Use the Quick Curve Ruler to make this lovely string of beads pattern recalling the mathematician's abacus.
Painted Ladies
S
aturday, July 14, 10:00-3:00 pm

Quilt your own pretty ladies all in a row. Use a layer cake for a coordinated variety!

Go to quiltpatchfabrics.com/classes.htm
for more details on all of our classes. To register call us at 704-821-7554.