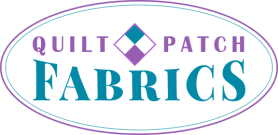 Memorial Day Sale!

All Patriotic Fabrics on Sale!
Show your spirit with our beautiful red, white and blue fabric collections - all 20% off!



Beautiful All American Prints



Easy Patriotic Banner Panels



Red White & Blue Quilt Labels - Perfect for Quilts of Valor!






Closed for Memorial Day


Quilt Patch Will be Closed Monday, May 28, for Memorial Day.

New Around the Shop


The Gypsy Sit Upon - Sit comfortably for hours while sewing, reading, driving, ect. Improves posture, tightens your core, adds height, and it's cushy on your tushy! Perfect for retreats!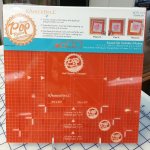 Kimberbell Orange Pop Square Ruler set - Fussy cut with ease in a variety of sizes! This ruler set has spaces for the rotary blade to cut past your motif - no more attached threads to scissor cut.


Pocket Power Snips - The cute scissors are slender and sharp! Perfect for your sewing tool kit and with the safety cover you can safely carry one in your purse.


Gypsy Cutting Gizmo - the gadget you never knew you needed! This is a faster, easier and safer way to cut your chain pieces apart. No more fumbling for scissors and accidentally cutting your fabric - it's your third hand!


Beautiful blank journals to keep your creative thoughts and reflections, plan your quilts or just write down those things you can't remember! Thin enough to fit in your purse.
2018
Fall Pajama Party Quilt Retreat
September 23-26, 2018 - Only 3 Spots Left!
Treat yourself to a relaxing 3-day getaway in the picturesque mountains of North Carolina. No cooking or cleaning, just fun and friendship-you deserve a little pampering! We call it the Pajama Party because you can roll out of bed and come to quilt class in your jammies! And the comfortable, beautifully decorated retreat is outfitted especially for the needs of quilters.


Our project is Little Charmer, a 5" square friendly quilt. This one is small, sweet and simple! Don't need another project? No problem - just work on whatever you'd like. All retreat supplies are 15% off at Quilt Patch Fabrics! For more information contact deborahquilts@hotmail.com. Go to quiltpatchfabrics.com/classes.htm
for more details on all of our classes. To register call us at 704-821-7554.
Spring Cleaning for Your Sewing Machine
There's only a few days left to have your sewing machine cleaned up at the special price of $49.99! Keep your sewing machine in tip top shape for classes and retreats - our friendly next door neighbor, AAA Sewing Shoppe, is offering a Spring Cleaning Special for your overworked, winter weary sewing machines. This special offer includes cleaning, oiling, and tension adjustment for only $49.99! Perfect for those little machines that don't need a major repair but could still use a little TLC.
Any potential problems will be diagnosed and further repairs suggested if necessary. Offer good through May 31, and cannot be combined with any other offer/coupon. Keep your sewing machine in top shape for classes and retreats! AAA Sewing Shoppe is located at 1021 Stallings Road, Stallings, NC, just to the right of Quilt Patch Fabrics.

CLASSES

Basket Case
Saturday, June 16, 10:00-3:00 pm
This jellyroll friendly quilt pattern gives you a woven look that's fun and funky.
Urban Abacus
Saturday, June 23, 10:00-3:00 pm

Use the Quick Curve Ruler to make this lovely string of beads pattern recalling the mathematician's abacus.
Painted Ladies
S
aturday, July 14, 10:00-3:00 pm

Quilt your own pretty ladies all in a row. Use a layer cake for a coordinated variety!



Moroccan Vibe
Saturday, August 4, 10-3:00 pm
The Quick Curve Ruler works it's magic once again on these gentle curves - this time with a distinctively exotic flair!

Go to quiltpatchfabrics.com/classes.htm
for more details on all of our classes. To register call us at 704-821-7554.