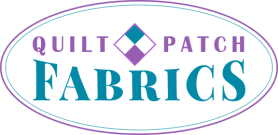 Saturday Night Sew!

Saturday Night Sew on June 16!
Join us this Saturday, June 16, for our Saturday Night Sew - everyone is welcome! Bring something to work on - piecing, handwork, etc.) and enjoy the company of other quilters. We start at 3:30, order out for dinner at 5:00, and wrap up around 8:30. The fee is $2; just call and let us know you're coming (704-821-7554).

New Around the Shop

Alphabet Soup Pre-Cut & Pre-Fused Kits Now Available!

Your little one will love this learning the alphabet with this adorable baby quilt.
New Christmas Fabric Arriving!

Ring In The Holly Days from Henry Glass




Holiday Wishes from Henry Glass



Once Upon a Memory from MODA



Quick Curve Mini Ruler and New Mini Curve Patterns from Sew Kind of Wonderful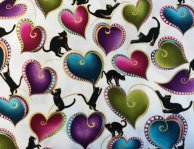 Cat-i-Tude from Quilting Treasures



Stash and Store organizer helps keep your sewing space neat.
The Gypsy Sit-Upon improves posture and balance while you sew, drive just sit upon!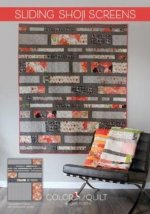 Sliding Shoji Screens pattern done in Down Under, an Aboriginal fabric line from 3 Wishes Fabrics.





NEW!

Turbo Four-Patch Ruler from Creative Grids makes 4-patch units in 16 different sizes!


2018
Fall Pajama Party Quilt Retreat
September 23-26, 2018 - Only 3 Spots Left!
Treat yourself to a relaxing 3-day getaway in the picturesque mountains of North Carolina. No cooking or cleaning, just fun and friendship-you deserve a little pampering! We call it the Pajama Party because you can roll out of bed and come to quilt class in your jammies! And the comfortable, beautifully decorated retreat is outfitted especially for the needs of quilters.


Our project is Little Charmer, a 5" square friendly quilt. This one is small, sweet and simple! Don't need another project? No problem - just work on whatever you'd like. All retreat supplies are 15% off at Quilt Patch Fabrics! For more information contact deborahquilts@hotmail.com. Go to quiltpatchfabrics.com/classes.htm
for more details on all of our classes. To register call us at 704-821-7554.
Barefoot Weekend


This Friday and Saturday, June 15-16, our Barefoot Club Members will receive 20% off their total purchase. That's fabric, batting, books, patterns, rulers, thread and notions - all 20% off!

Not a Barefooter yet? It's easy to join! With just a small, one-time $15 fee you're a Barefooter for life! Every third Saturday and the Friday before it is a Barefoot Weekend - you'll receive 20% off of your purchase. And you'll often receive an additional discount on our sales throughout the year! Join this weekend and get the discount the same day - it'll pay for itself in no time! (Excludes classes, quilting, shop kits and previously discounted items.)


CLASSES

Basket Case
Saturday, June 16, 10:00-3:00 pm
This jellyroll friendly quilt pattern gives you a woven look that's fun and funky.
Urban Abacus
Saturday, June 23, 10:00-3:00 pm

Use the Quick Curve Ruler to make this lovely string of beads pattern recalling the mathematician's abacus.
Painted Ladies
S
aturday, July 14, 10:00-3:00 pm

Quilt your own pretty ladies all in a row. Use a layer cake for a coordinated variety!



Moroccan Vibe
Saturday, August 4, 10-3:00 pm
The Quick Curve Ruler works it's magic once again on these gentle curves - this time with a distinctively exotic flair!

Go to quiltpatchfabrics.com/classes.htm
for more details on all of our classes. To register call us at 704-821-7554.