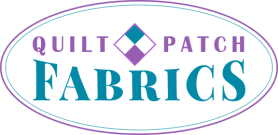 Happy Labor Day!
New Around the Shop-
It's All About the Kids!
Nothing says love like a hand made gift. But we don't always have time to make a quilt, and - frankly - not every gift needs to be a quilt! These adorable fabric books are easy to put together and make absolutely adorable presents!



Mommy and Me from Studio E



Daddy and Me from Henry Glass & Co.



Go to Sleepy Little Sheepy from Studio E



Little Explorers from Studio E



A Stitch in Time for Henry Glass & Co.



Shop Samples for Sale! Need gifts in a flash for a birthday, baby shower, or just have on hand? Take a look at our shop samples!

Happy Labor Day!
We will be closed on Monday, Sept. 3, for Labor Day. We wish everyone a happy day and safe travels!
NEW CLASSES!


Beginning Quilting A-Z
2-Day Class
Saturday Sept. 8 & Saturday Sept. 15, 10:00-3:00 pm



Mini Pumpkins
Saturday, Sept. 22, 10:-3:00 pm


Lucky 13
Saturday, Sept. 29, 10:00-3:00 pm



Cascade
Saturday, October 20, 10:00-3:00 pm



Spiral Tree Skirt
Saturday, Nov. 17. 10:00-3:00 pm


2018
Fall Pajama Party Quilt Retreat
September 23-26, 2018 - Sorry, our Fall retreat is full.
Spring dates to be posted soon.



Treat yourself to a relaxing 3-day getaway in the picturesque mountains of North Carolina. No cooking or cleaning, just fun and friendship-you deserve a little pampering! We call it the Pajama Party because you can roll out of bed and come to quilt class in your jammies! And the comfortable, beautifully decorated retreat is outfitted especially for the needs of quilters.



All retreat supplies are 15% off at Quilt Patch Fabrics! For more information contact deborahquilts@hotmail.com. Go to quiltpatchfabrics.com/classes.htm for more details on all of our classes. To register call us at 704-821-7554.