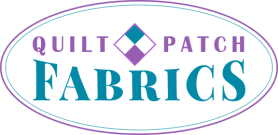 Stay Safe!
Closed Saturday Due to Hurricane Florence

Quilt Patch Fabrics will be closed tomorrow, September 15, due to the effects of Hurricane Florence.

The safety of our customers and staff is our top concern - please stay safe!



The forecast calls for high winds with the possibility of flash flooding, tornados and power outages. Click on these links for information on
hurricane preparedness and building an emergency kit.

The Christmas Stocking Demonstration will be rescheduled for a later date, as will the Beginning Quilting A-Z class.

Our Barefoot Club Sale is moving to next Saturday, Sept. 22.

The Saturday Night Sew will pick up next month on Saturday, October 20. Please call 704-821-7554 to sign up.



Stay Safe, Everyone!