Holiday Closings
We will be closed Thursday, Dec. 20, for inventory (wish us luck!). But don't worry - w
e're open Friday and Saturday, Dec. 21-22, from 10:00 am - 4:00 pm, and open on Monday, Dec. 24, until 2:00 pm.

Gift certificates and classes make wonderful gifts - send your family to us and get just what you wanted under the tree! (Just send them before 2:00 pm Monday.)

Quilt Patch will be closed Dec. 25-Jan. 1, opening again at 10:00 am on Wednesday, Jan. 2.
Class Roll Out!


Join us on Saturday, Jan. 5, for our First Quarter Class Roll Out! We are excited to have 15 classes in the works for January, February, March, and April 2019! Meet the teachers and talk about techniques, see their gorgeous samples and enjoy coffee and cookies.

Teachers will be available from 10:00-2:00 pm to answer questions and help you shop for class fabrics. Class supplies are 15% off when you sign up for a class. Sign up during the Roll Out and get a coupon for 20% off an item on your next visit.

Coming soon: Quilt Patch Newsletter - Quilt Classes Edition!



New Around the Shop




New Books!



Socks for your stocking



New journal



RED-iculously in Love, by Three Sisters for MODA


Sewing themed notepads make great little gifts!



The Perfect 10 Ruler from Creative Grids goes with the book, Perfect 10 Quilts - it's all about Layer Cakes!



Foldable Mini Box - now in Pinkberry as well as Azure!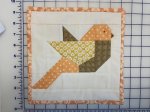 Feathers - make just one block or one for every season!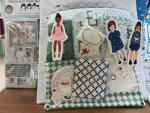 Freya and Friends is back in stock! This adorable, three dimensional dollhouse keeps all of the pieces together inside the house!

Kaffe Fasset Rainbow Star
Summer 2019 Quilt Along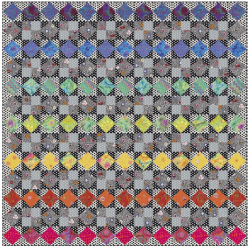 We are now accepting orders for Kaffe Fasset's new Summer 2019 Quilt Along! This gorgeous quilt is 78" x 78" with simple blocks to showcase 18 classic Kaffe Fasset prints.
Pre-order your Bold Colorway kit now! The first 20 people to pre-order their kit with Quilt Patch Fabrics will receive an exclusive Kaffe Fasset Quilt Along shopping bag and a Summer Quilt Along 2019 quilt label designed by Kaffe Fasset!
You'll pick up your complete kit in May and the instructions will be released online weekly as free pdf downloads starting on June 3-July 15.
Kits are $125.99 (plus tax) with an additional $10 registration fee when you order. Add this to your holiday wish list and send your family to us! The last day to order is January 5. Call us today to reserve your kit! 704-821-7554
Pajama Party Quilt Retreat

!
PJ Party I - March 17 - 20, 2019
PJ Part II - March 21 - 25, 2019

Treat yourself to a relaxing 3-day getaway in the picturesque mountains of North Carolina. No cooking or cleaning, just fun and friendship-you deserve a little pampering! We call it the Pajama Party because you can roll out of bed and come to quilt class in your jammies! And the comfortable, beautifully decorated retreat is outfitted especially for the needs of quilters.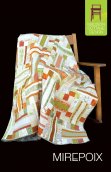 Our class is called Mirepoix (a
flavourful base made from a trio of diced vegetables - carrots, onion and celery).
The pattern calls for one Jelly Roll, or you could follow the "recipe" by choosing 3 colors in varying quantities. All retreat supplies are 15% off at Quilt Patch Fabrics. For more information or to sign up for the PJ Party please contact
deborahquilts@hotmail.com.



Saturday Night Sew



Our Saturday Night Sew Christmas Party was a huge success! We did a gift exchange, made adorable folded fabric stars and ate ourselves silly on delicious treats.
The next Sew is on Saturday, Jan. 19 - join us for some good quilty fun!



Go to quiltpatchfabrics.com/classes.htm for more details on all of our classes. To register call us at 704-821-7554.