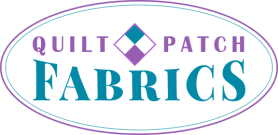 Happy 2019!

New Year - New Fabric!

Majestic Owls, a fun new digital print from P&B.


Free pdf pattern for Majestic Owls

Women Are, inspiring quotes about the strength and grace of all women, from Benartex.


Free pdf pattern for Women Are

2019 Class Roll Out Party!

What better way to kick off the New Year than a party!
Join us on Saturday, Jan. 5, for our First Quarter Class Roll Out Party! Our teachers will be in the shop 10:-2:00 to discuss techniques, give advise on fabrics for class, and answer any questions.

Class supplies are 15% off when you sign up for a class. Sign up during the Roll Out and receive a coupon for 20% off an item on your next visit. Coffee and cookies are on us!



Meet Our Teachers




Jane LeBlanc, a retired pharmacist, has been a serious quilter since 2010. She loves taking classes, meeting other quilters and seeing what they're making. Jane started officially teaching quilting classes at Quilt Patch in June 2017, although she had already stepped in as a substitute teacher whenever needed. Many of Jane's classes feature gentle curves made easy with the Quick Curve ruler. Jane is married with two grown sons.



Kay Giese has been a longarm quilter for over 12 years and has quilted more than 10,000 quilts during her longarming career. Kay's focus turned to teaching with the idea of die cutting the students' fabric choices rather than students purchasing a pre-selected kit. Classes include the opportunity for you to use the die cut machine yourself or you can have Kay cut it for you ahead of time for a small fee. Imagine beautiful, perfectly cut kits with your own favorite fabrics! No worrying about rotary mistakes or painstaking templates - just sit down and sew. Join Kay in her wonderful world of die cut quilts!



Deborah Young has been quilting since 1994. She manages Quilt Patch Fabrics, creates commission quilts, designs and publishes her own line of patterns and recently designed and printed her first fabric panel. Deborah started teaching in 2005 and loves seeing the different vision each student has of a single pattern. Her classes range from basic techniques for beginners to new techniques for the intermediate quilter to adventures in collage quilting with a few bags, wallets and other fun little items thrown in. Deborah's favorite quilts are "sofa sized," because they are easy to decorate with and work up quickly. Her favorite quilt patterns look difficult but are secretly simple to make.



Carolina Hurricane Project




The latest reports on Hurricane Michael and Hurricane Florence state that over 4,500 homes on the NC coast were totally destroyed and more than 700,000 homes have sustained damage mainly from flooding. The Carolina Hurricane Project was organized to try and provide some small comfort in the face of this devastation.

To try and help with this endeavor, Quilt Patch Fabrics is one of four shops in NC acting as a drop off site for the project. You get the quilts to us, and we'll get them to the Carolina Hurricane Project.

As you might guess, a lot of quilts are needed. The project is asking for twin, full or queen size quilts, as the need is so great that each household can only receive one quilt. The project will continue through summer of 2019. We'll post more information as the quilt drive progresses.



Quilt Shows




Coupon for $1 off admission

2019 Class Schedule
Welcome to our new class schedule! Click on the class name for a link to more information. You can sign up by calling us at 704-821-7554.


Die Cut Pineapple Quilt
Saturday, Jan.19, 10-3 pm
This traditional pineapple block is created without a special ruler - and no paper piecing either!



Follow Me
Saturday, Feb. 2, 10-3 pm
Are you avoiding quilt patterns because they include flying geese?Do your flying geese turn out distorted? Learn to make this basic block perfectly every time!





Superbowl Quilt Party


Sunday, Feb.3, 1-5 pm
Skip the pregame and join us for an afternoon of sewing and snacks - you'll be home in time for kick-off!





Beginning Quilting A-Z


Two-day Class
Saturday, Feb. 9, 10-3 pm
Saturday Feb. 16, 10-3 pm
Got the itch to learn to quilt? Need a refresher in basic techniques? This is the class for you!





Hip Hop Collage


Sunday, Feb. 10, 1-6 pm
Play with fabric all day while you practice the art of fabric collage.





Mod Owls


Saturday, Feb. 23, 10-3 pm
Gentle curves create these adorable owls - no pinning necessary!





Die Cut Kaleidoscope II


Saturday, March 2, 10-3 pm
Take the Kaleidoscope quilt up a notch!





Lucky 13


Saturday, March 9, 10-3 pm
Turn 13 fat quarters into this beautiful quilt! This is the perfect follow-up class for beginning quilters and a great go-to for the experienced quilter.





Quick Curve Table Runner


Saturday, March 16, 10-3 pm
The Quick Curve ruler makes curved piecing a breeze - no pinning needed! Learn the basics of this ruler while making the Summer Citrus Runner.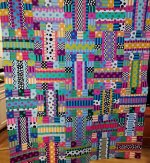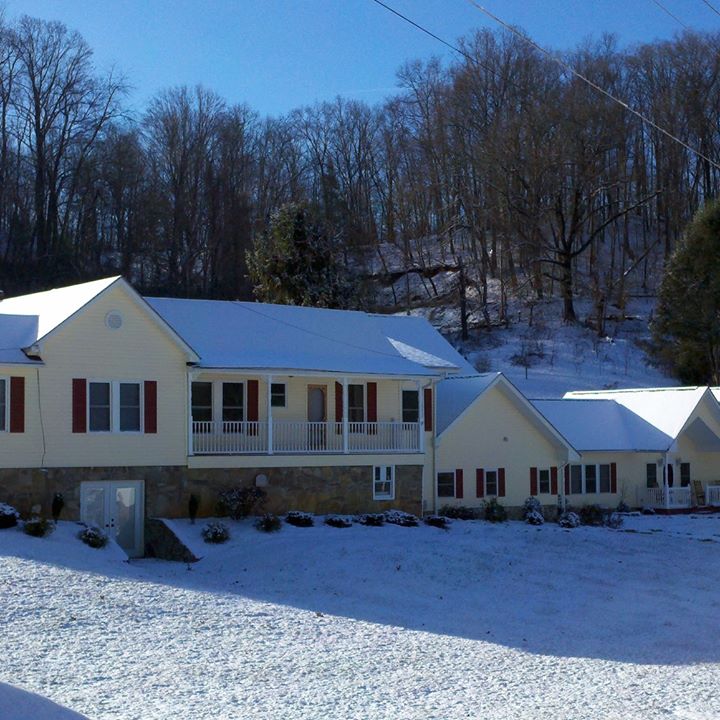 Pajama Party Quilt Retreat


3-Day Retreat
Sunday March 17- Wednesday, March 20
Treat yourself to a relaxing 3-day getaway in the gorgeous mountains of North Carolina!





Chic Country


Saturday, March 30, 10-3 pm
This stunning contemporary quilt uses the Quick Curve ruler to make piecing the curves super easy - no pinning!





Cascade


Saturday, April 8, 10-3 pm
Simple mirror image blocks make up this stylish modern quilt. Beautiful in a variety of fabric styles, from scrappy to kids and and batiks to seasonal. Simple cutting - easy piecing!





Die Cut Double Wedding Ring


Saturday, April 13, 10-3 pm
No template cutting required! Have your fabrics die cut for this class and sew with confidence.





Bird Song


Saturday, April 27, 10-3 pm
Make this lovely spring wall hanging using the Quick Curve ruler. Easy curved piecing without pinning!





Die Cut Storm At Sea


Saturday, May 4, 10-3 pm
Cut your work in half for this classic, intricate beauty by die cutting your fabrics!