Happy Valentine's Day!


To help you celebrate Valentine's Day we're putting ALL of our Valentine's fabric on sale 20% off! Sale starts today and goes through Friday, Feb. 15. Get them while they last!

Carolina Hurricane Project

The latest reports on Hurricane Michael and Hurricane Florence state that over 4,500 homes on the NC coast were totally destroyed and more than 700,000 homes have sustained damage mainly from flooding. The Carolina Hurricane Project was organized to try and provide some small comfort in the face of this devastation.

To try and help with this endeavor, Quilt Patch Fabrics is one of four shops in NC acting as a drop off site for the project. You get the quilts to us, and we'll get them to the Carolina Hurricane Project.

As you might guess, a lot of quilts are needed. The project asks for twin, full or queen size quilts, as the need is so great that each household can only receive one quilt. The project will continue through summer of 2019. We'll post more information as the quilt drive progresses.



New Arrivals!





ZUMA from Tula Pink for Free Spirit - also in 10" square packs!



Summer Breeze VI from MODA - also available in Charm Packs



Bohemian Dreams



Best Friends Forever from MODA



Porcelain from MODA - also available in Charm Packs



Memoranda by Tim Holtz for Free Spirit Fabrics

"As a crafter for the last 17 years, I enjoy the creative process of making things as well as play an integral part in the development and design of cutting edge products. I've been fortunate to have teamed up with various companies to create a signature line of products including Ranger (Distress & Alcohol Ink), Advantus (idea-ology & Assemblage), Stampers Anonymous, Sizzix (Alterations), Tonic Studios, and Westminster Fibers/Coats (Eclectic Elements) to bring unique products to the market. I enjoy traveling worldwide to educate and share techniques, project ideas, and inspiration for the creative journey.
"In a world where the moments of our lives can be captured and created in art of the everyday, it's important it reflects our own unique personality. Finding just the right objects, accents, and tools to use are most important. Whatever your artistic vision is, exploring the imaginative is a chance for our creativity to escape understanding. Remember life isn't about finding yourself – life is about creating yourself…"

New Blenders

Sand and sky, low volume backgrounds and majestic colors all for your blending pleasure!



New 108" Wide Prints




Wave Textures from BLANK Quilting



Modern Backgrounds by Zen Chic for MODA and Eclectic Element by Tim Holtz for Free Spirit

New Gadgets
We do LOVE a gadget - and we have some super cute and useful ones!


Vivlux Clip On LED Lights (package of 2) Perfect for hands free sewing or the mechanic, sportsman or handyman in your life.



Need we say more?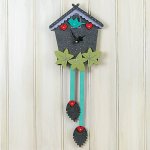 Everything you need to make this adorable felt Cuckoo Clock is in included in the kit. Add a little whimsy to your sewing space! Great fro Ages 8 and up!



This LED lamp has 3 light settings - just touch the base to change the setting!



We finally received the little compartment inserts for the Mini Foldable Boxes! These are perfect for organizing your sewing room, toiletries, desk, car, etc.


YoYo Magnifier from Daylight is a compact, foldable pocket LED magnifier. Folds into a small disc the size of a compact - great for travel!



Stay Tuned...


We're adding another 11 classes in the next week or so - keep an eye out for a Quilt Patch Classes special edition newsletter!



Dates to Remember


Barefoot Sale Weekend is Friday & Saturday, Feb. 15-16. Barefoot Club members receive 20% off their total purchase (some exclusions apply).
Saturday Night Sew is Saturday, Feb. 16, 3:30-8:30 (ish) - all are welcome! Bring something to work on and enjoy the company of other quilters. Fee is $2 and we order dinner at 5:00 (bring cash for food). Call us to reserve your spot! 704-821-7554

2019 Class Schedule
Welcome to our new class schedule! Click on the class name for a link to more information. You can sign up by calling us at 704-821-7554.



Beginning Quilting A-Z - FULL
Two-day Class
Saturday, Feb. 9, 10-3 pm
Saturday Feb. 16, 10-3 pm
Got the itch to learn to quilt? Need a refresher in basic techniques? This is the class for you!



Hip Hop Collage - FULL
Sunday, Feb. 10, 1-6 pm
Play with fabric all day while you practice the art of fabric collage.





Mod Owls


Saturday, Feb. 23, 10-3 pm
Gentle curves create these adorable owls - no pinning necessary!



Die Cut Kaleidoscope II - 2 spots left
Saturday, March 2, 10-3 pm
Take the Kaleidoscope quilt up a notch!



Lucky 13 - 2 spots left
Saturday, March 9, 10-3 pm
Turn 13 fat quarters into this beautiful quilt! This is the perfect follow-up class for beginning quilters and a great go-to for the experienced quilter.





Quick Curve Table Runner


Saturday, March 16, 10-3 pm
The Quick Curve ruler makes curved piecing a breeze - no pinning needed! Learn the basics of this ruler while making the Summer Citrus Runner.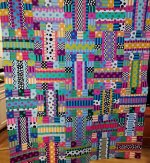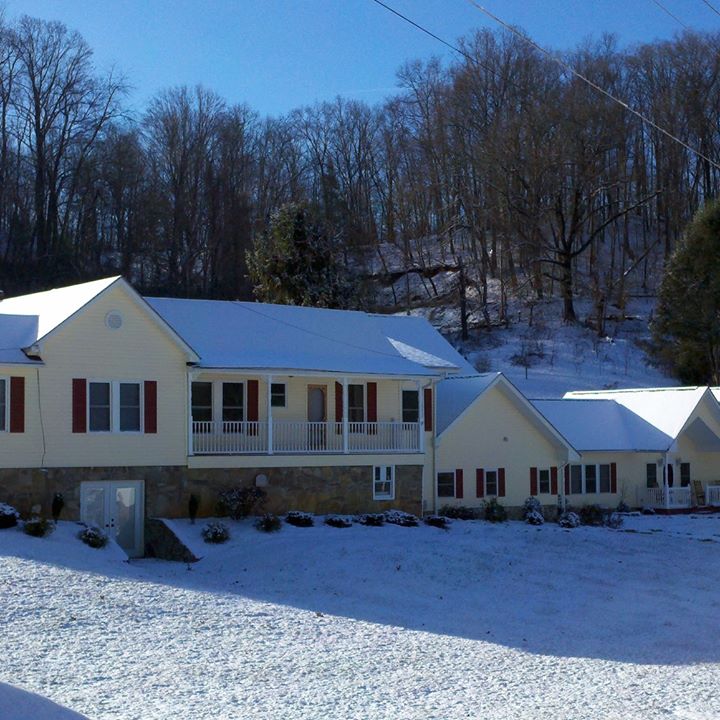 Pajama Party Quilt Retreat - 1 spot left!
3-Day Retreat
Sunday March 17- Wednesday, March 20
Treat yourself to a relaxing 3-day getaway in the gorgeous mountains of North Carolina!





Chic Country


Saturday, March 30, 10-3 pm
This stunning contemporary quilt uses the Quick Curve ruler to make piecing the curves super easy - no pinning!





Cascade


Saturday, April 8, 10-3 pm
Simple mirror image blocks make up this stylish modern quilt. Beautiful in a variety of fabric styles, from scrappy to kids and and batiks to seasonal. Simple cutting - easy piecing!



Die Cut Double Wedding Ring - FULL
Saturday, April 13, 10-3 pm
No template cutting required! Have your fabrics die cut for this class and sew with confidence.





Bird Song


Saturday, April 27, 10-3 pm
Make this lovely spring wall hanging using the Quick Curve ruler. Easy curved piecing without pinning!





Die Cut Storm At Sea


Saturday, May 4, 10-3 pm
Cut your work in half for this classic, intricate beauty by die cutting your fabrics!

For more information on our classes please go to http://www.quiltpatchfabrics.com or call us at 704-821-7554.