Mark Your Calendars!
There is a lot happening at Quilt Patch this summer! In addition to our full schedule of weekend classes we now have a Summer Series of weekday classes. We're having a 4th of July sale the week of the 4th. We're hosting a Plan Your Christmas Project Party on July 6. And our Shop Hop Terrific Thursday is coming up on July 18! For more details on these events and more - read on!

4th of July Sale
July 1-5


All patriotic fabrics and patterns are 20% off - 25% off for our Barefoot Club Members! Also if you buy 4 precut half yards of any fabric you'll get 1 precut half yard for free! Sale starts Monday, July 1 and goes through Friday, July 5.

Plan Your Christmas Projects Party!
Saturday, July 6


Join us for some Christmas in July fun! We'll show you tons of ideas for your holiday projects and gifts, large and small - and you'll get 20% off all of the rulers, books, and patterns you need to make them! We'll have everything you need in one spot for each project and our professional staff will be there to help you with fabric selection, how to tips, and gift suggestions.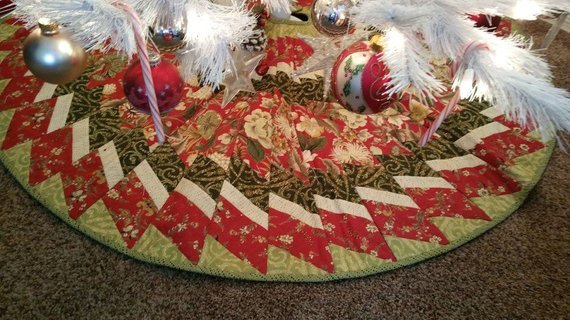 All day we'll play Find the Holiday Spool - find our hidden-in-plain-sight Holiday Spool and get a coupon good for 20% off an item on your next visit. Enjoy cookies and cider while you shop and listen to holiday music.

As a special treat you can have your photo taken with our Barefoot Santa between 10:00 am and 2:00 pm!

Terrific Thursday, July 18
Carolina Celebrations Shop Hop Preview


Get an idea of what Carolina Celebrations, our state-wide Fall shop hop, is all about on Thursday, July 18, 10-6 pm. On that day we will reveal our Carolina Celebrations Shop Hop project, Colors of the Carolinas, designed by our own Linda Turner and Florence Prather! This pattern will be in the shop hop book available in October.

To kick off the fun everyone who purchases their Carolina Celebrations passport on July 18 will receive a free Quilt Patch goody. You will also be entered to win a beautiful Moda charm pack! This is the only day you can get your passport stamped before the hop begins October 3-12. October is the perfect time of year to visit Carolina's finest quilt shops!

If you've never done a shop hop you need to do this! A shop hop is when you go to a bunch of designated shops, get your shop hop passport stamped, collect a free block pattern from each shop to make the 16 block shop hop quilt, buy stuff on sale especially for hoppers, and enter drawings to win cool quilty prizes!



Introducing Summer WEEKDAY Classes!
Are your weekends full this summer? Can't find time for yourself? We're offering a series of weekday classes throughout the summer! Seven new classes are scheduled on everything from traditional Drunkard's Path (June 26 - this one can be die cut!) and Storm at Sea (Aug. 7 - also die cut!) to the more simple modern look of Flying Rainbows (July 31) to the super handy Quilted Duffle Bag (Aug. 21-22). Look for the sunshine symbol on our new Summer Series weekday classes.

Click on the class name for a link to more information. You can sign up in the shop or over the phone with a credit card, just give us a call at 704-821-7554.

Hello Spring Block of the Month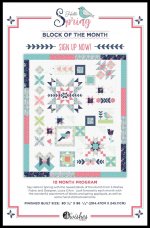 Say Hello to Spring with the newest Block of the Month from 3 Wishes Fabric and Designer, Laura Gilvin. Look forward to each month with this wonderful assortment of blocks and spring appliqués, as well as some hand stitched elements. This 10 month program begins in March 2020, but we need to order our kits by August 1st. Cost is $30 per month for 10 months or save $50 and pay $250 for the whole kit up front. Finished quilt is 80 1/2" x 96 1/2". If you would like to participate please call us and reserve your kit today! 704-821-7554.

Kaffetastic Summer Quilt Along


We have 1 kit left in the bold colorway - get yours today! Call us at 704-821-7554.
Saturday Night Sew
Everyone is invited to our next Saturday Night Sew on July 20, 3:30-8:30. Work on whatever you'd like in good company. We order out for dinner around 5:30 (bring cash). Please call 704-821-7554 to reserve your spot.

Carolina Hurricane Project


The Carolina Hurricane Project will continue throughout June and July. Twin, double, queen and king sized quilts are needed. The last day to drop off quilts at Quilt Patch is August 1. You get the quilts to us, and we'll get them to the Carolina Hurricane Project. Thirty-one quilts have been donated through Quilt Patch so far - thank you!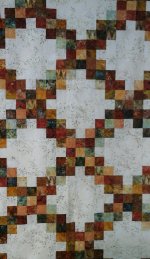 Double Irish Chain
Saturday, June 22, 10-3 pm - Space Still Available!
Have fun with this traditional quilt pattern! It's all done with strip piecing techniques.



Drunkard's Path


Wednesday, June 26, 10-3 pm
Learn to sew a traditional curve with this classic pattern.



Mirepoix
Saturday, June 29, 10:00-3:00 pm
Just one jelly roll makes this fast, simply adorable quilt!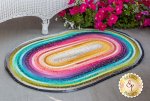 Jelly Roll Rug
Sunday, June 30, 1-6 pm
Turn one Jelly Roll into this gorgeous oval rug in one class!



Elevations


Wednesday, July 10, 10-3 pm
Explore color and shading with this simple yet striking modern quilt.



Spiral Tree Skirt
Saturday, July 13, 10-3 pm
Create memories of presents piled high atop this soon-to-be family heirloom!



Lucky 13
Sunday, July 14, 1-6 pm




The Giving Tree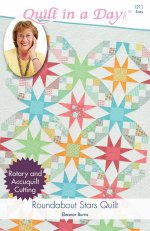 Die Cut Roundabout Starts

Wednesday, July 24, 10-3 pm
Let the die cutting do the hard work and you go straight to the fun part - sewing!



Fabric Collage
Saturday, July 27, 10-3 pm
Play with fabric all day while you practice the art of fabric collage. Choose your animal pattern - bunny, cat, dog, owl or flamingo!



Flying Rainbows


Wednesday, July 31, 10-3 pm
Make this modern beauty with half-square triangles - the unsung hero of quilt patterns!



Mondo Bag
Sunday, Aug. 3, 1-6 pm
Turn your 2 1/2 inch squares into this roomy and stylish tote bag. But be careful - everyone will want you to make them one!



Die Cut Storm at Sea


Saturday, Aug. 7, 10-3 pm
Cut your work in half for this classic, intricate beauty by die cutting your fabrics!



Whale Tale
Saturday, Aug. 10, 10-3 pm
Thar she blows! This whimsical ocean view is the perfect summer project. Sew easy, no-pin curves with the Quick Curve Mini ruler.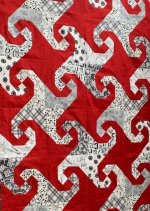 Die Cut Snail's Trail


Wednesday, August 14, 10-3 pm
This classic quilt pattern is a beauty in any color combination!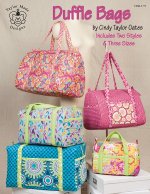 Quilted Duffle Bag


2-Day Class: Thursday, Aug. 22 & Friday, Aug. 23
You can make a beautiful weekend bag that rivals even a Vera Bradley tote! This two-day class guides you through every step of this lovely duffle bag. (There's also a Saturday class listed below in September.)


Sea of Serenity
Saturday, Aug. 24, 10-3 pm
Have fun with wedges! This beautiful quilt is just one of the patterns featured in the book, Wedge Quilt Workshop.



Bat Moon Rising
Saturday, September 14, 10-3 pm
Set the mood for your autumn decor!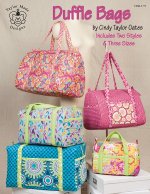 Quilted Duffle Bag
2-Day Class: Sat., Aug. 21 & Sat., Aug. 22
You can make a beautiful weekend bag that rivals even a Vera Bradley tote! This two-day class guides you through every step of this lovely duffle bag.

For more information on our classes please go to http://www.quiltpatchfabrics.com or call us at 704-821-7554.