Barefooters Get 20% Off
Friday, Aug. 16 & Saturday, Aug. 17
It's time to warm up your Barefoot Club membership and get 20% off your total purchase! Fabrics, threads, rulers, books, patterns, batting - all 20% off with your Barefoot membership.

It's easy to become a Barefooter - a one-time membership fee of $25 is all it takes and you're a member for life. No renewal fees! Every month on the third Friday/Saturday you'll get 20% off of your total purchase! (Some exclusions apply.)

Give Yourself a Night Out -
Come to the Saturday Night Sew!
No time to sew at home? Treat yourself to a night out with us! Everyone is invited to our Saturday Night Sew on Aug.17, 3:30-8:30. Work on whatever you'd like in good company. We order out for dinner around 5:30 (bring cash). Please call 704-821-7554 to reserve your spot.

New Around the Shop


We've been impatiently waiting for Featherweight, by Laura Heine, and Posh Santa, from Sew Kind of Wonderful - and they're finally here!



This Petal template set makes the Scrap Petals pattern a snap!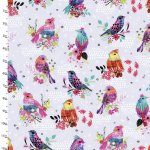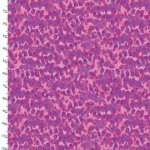 Bright Birds, a new digital print from 3 Wishes Fabrics.



New Grunge colors from MODA!



New handbag and zip bag patterns!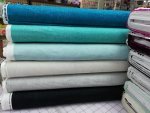 Beautiful colors in Spotted from Zen Chic for Moda.



Back In Stock! Witches Night Out, from It's Sew Emma, has been a hot one!
Carolina Celebrations Shop Hop


Celebrate the Carolinas this fall with the Carolina Celebrations Shop Hop! Purchase your passport packets at Quilt Patch Fabrics. The passport packet includes your passport, lanyard and the Carolina Celebrations book of full color patterns for each shop's individual project.

During the hop participating shops will stamp your passport and you can collect their block pattern for the Hop quilt. As few as 4 stamps in your passports qualifies you for prizes - the more stamps, the bigger the prize!

The Shop Hop begins Thursday, October 3, and runs through Saturday, October 12. October is the perfect time of year to visit Carolina's finest quilt shops!

Upcoming Classes
Click on the class name for a link to more information. You can sign up in the shop or over the phone with a credit card. Give us a call at 704-821-7554.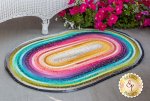 Jelly Roll Rug
Saturday, Aug. 17, 10-3 pm
Turn one Jelly Roll into this gorgeous oval rug in one class!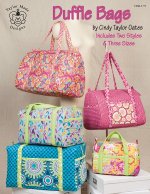 Quilted Duffle Bag


2-Day Class: Thursday, Aug. 22 & Friday, Aug. 23
Saturday, Sept. 21 & 28, 10-3 pm
You can make a beautiful weekend bag that rivals even a Vera Bradley tote! This two-day class guides you through every step of this lovely duffle bag. (There's also a Saturday class listed below in September.)


Sea of Serenity
Saturday, Aug. 24, 10-3 pm
Have fun with wedges! This beautiful quilt is just one of the patterns featured in the book, Wedge Quilt Workshop.


Fabric Collage - Aug 25, 2019 01:00 pm
Play with fabric all day while you practice the art of fabric collage!
Beginning Quilting A-Z
2-Day Class: Sunday Sept. 8 & 15, 1-6 pm
Got the itch to learn how to quilt? This is the class for you! Think of this simple table runner as a small quilt; everything you learn here you can apply to any size quilt you'd to make. You'll learn: how to cut fabric, basic piecing techniques, how to apply borders, basic quilting techniques, how to make your own matching binding and how to bind your project!


Bat Moon Rising
Saturday, September 14, 10-3 pm
Set the mood for your autumn decor!


Quilted Duffle Bag - Saturday, Sept. 21 & Sept. 28 10-3 pm
You can make a beautiful weekend bag that rivals even a Vera Bradley tote!
Pajama Party Quilt Retreat
One Spot Left!
Sept. 22-25, 2019
Join us for a relaxing 3-day getaway in the picture perfect mountains of North Carolina. We're offering two sessions this spring: PJ Party I is September 22-25 No cooking or cleaning, just fun and friendship - you deserve a little pampering! We call it the Pajama Party because you can roll out of bed and come to quilt class in your jammies! And the comfortable, beautifully decorated retreat is outfitted especially for the needs of quilters.
Indicates a week-day Summer Series class.
For more information on our classes please go to http://www.quiltpatchfabrics.com or call us at 704-821-7554.