Carolina Celebrations Shop Hop

Celebrate the Carolinas this fall with the Carolina Celebrations Shop Hop! Purchase your passport packets at Quilt Patch Fabrics. The passport packet includes your passport, lanyard and the Carolina Celebrations book of full color patterns for each shop's individual project.

During the hop participating shops will stamp your passport and you can collect their block pattern for the Hop quilt. As few as 4 stamps in your passports qualifies you for prizes - the more stamps, the bigger the prize!

The Shop Hop begins Thursday, October 3, and runs through Saturday, October 12. October is the perfect time of year to visit Carolina's finest quilt shops!

New Arrivals


Monkey Wrench precuts from Tula Pink - bolts are on the way!



Chafarcani from French General for Moda



New Rainbow Stash precuts from the Kaffe Fasset Collective!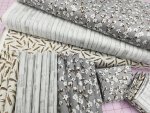 Loads of Fun from Studio E



Harper's Garden by Sherri & Chelsi for Moda, also available in precuts.



The Print Shop from Sweetwater for Moda

Upcoming Classes
Click on the class name for a link to more information. You can sign up in the shop or over the phone with a credit card. Give us a call at 704-821-7554.



English Paper Piecing for Beginners
Oct 26, 2019, 10:00-1:00 pm
Learn the basics of English Paper Piecing while making an adorable Grandmother's Flower Garden mug rug. This handwork makes a great grab and go project!



Lucky 13
Oct 27, 2019 1:00-6:00 pm
Turn 13 fat quarters into this beautiful quilt! This is the perfect follow-up class for new quilters and a great ''go-to'' quilt for the accomplished quilter.



Posh Santa
Nov 02, 2019, 10:00-3:00 pm
The pattern everyone has been waiting for is now a class! Use the Quick Curve Mini ruler to make this adorable Santa - just in time for the holidays!




Snow Birds
Nov 09, 2019, 10:00-3:00 pm
Flying geese are a snap with the Ultimate Flying Geese Ruler!


Fabric Collage - Nov. 10, 2020, 1:00-6:00 pm
Play with fabric all day while you practice the art of fabric collage!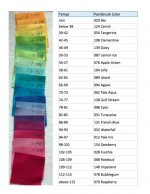 Temperature Quilt
Jan 11, 2020, 10:00-12:00 pm
Temperature quilts are all the rage these days - chart the year's highs and lows, or maybe just the averages. In class you'll receive information on how to track the temperatures and ideas about how to create a pattern. We'll meet up 4 times during the year and once more in January 2021 to see the results! There will be a prize for the first completed Temperature Quilt!


Beginning Quilting A-Z
2-Day Class: Jan. 18 & Feb. 1, 2020, 1-6 pm
Got the itch to learn how to quilt? This is the class for you! Think of this simple table runner as a small quilt; everything you learn here you can apply to any size quilt you'd to make. You'll learn: how to cut fabric, basic piecing techniques, how to apply borders, basic quilting techniques, how to make your own matching binding and how to bind your project!


Die Cut Double Wedding Ring Runner
Jan 22, 2020, 10:00-3:00 pm

No cutting required! Die cut your fabrics for this classic pattern and sew with confidence.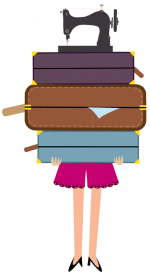 Pajama Party Quilt Retreat
Part I - Sunday March 29-April 1, 2020


Part II - Thursday, April 2 - April 5,2020


Join us for a relaxing 3-day getaway in the picture perfect mountains of North Carolina. We're offering two sessions this spring: PJ Party I is March 29-April 1, 2020 (4 seats available), and PJ Party II is April 2-4, 2020 (7 seats available). No cooking or cleaning, just fun and friendship - you deserve a little pampering! We call it the Pajama Party because you can roll out of bed and come to quilt class in your jammies! And the comfortable, beautifully decorated retreat is outfitted especially for the needs of quilters. Contact Deborah at the shop to sign up.

For more information on our classes please go to http://www.quiltpatchfabrics.com or call us at 704-821-7554.