Quilt Patch Christmas Party
Saturday, Dec. 21, 10:00 am -?


Join us this Saturday for our Annual Christmas Party! Enjoy our Hot Cocoa Bar, enter to win a festive fat quarter bundle (thanks to Free Spirit Fabrics - we'll have 2 winners!), and win door prizes all day long! Wear your Christmas pajamas and get 20%!


Shop closes at 4:00 pm but the party continues with our Saturday Night Sew! Sign up for the sew and bring an appetizer to share. Call us at 704-821-7554 to reserve your seat. Come and sew as early as 10:30 am; sew ends around 8:30 pm. If you'd like to participate in the Sew's gift exchange please bring a wrapped gift (value $10-$15).

Barefoot Club Sale
Friday-Saturday, Dec. 20-21


Barefoot Club members get 20% off their total purchase (some exclusions apply). Wear your Christmas Pajamas and get 25% off - now that's a holiday deal!
Holiday Shop Hours
Quilt Patch will close at 2:00 pm on December 24. Please tell your family to come early for your gift cards! We will be closed from December 25-January 1. We will open again on January 2 at 10:00 am.

We are expanding our hours in 2020! Starting in January, we will be open Saturdays until 5:00 pm and Thursdays until 7:00 pm. We're trying this for a couple of months to see if there is a demand for some later hours. Show us what you think by shopping with us during our new hours!


2020 Class Roll Out!
Join us on Saturday, Jan. 4, for our 2020 Class Roll Out! Meet the teachers, talk about techniques and see our gorgeous samples. Check out our new expanded classroom, enjoy coffee and cookies, and enter drawings for prizes.

Teachers will be available from 10:00-2:00 pm to answer questions and help you shop for class supplies. Class supplies are always 15% off when you sign up for a class at Quilt Patch. Sign up for a class during the Roll Out and get a free fat quarter and a coupon for 20% off an item on your next visit.

The following are just the start of our new 2020 classes. Watch for a special edition of our newsletter in the next few weeks for a full schedule - you'll love what we have planned for 2020!

Click on the class name for a link to more information. You can sign up in the shop or over the phone with a credit card. Give us a call at 704-821-7554.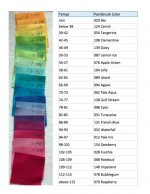 Temperature Quilt
Jan 11, 2020, 10:00-12:00 pm
Temperature quilts are all the rage these days - chart the year's highs and lows, or maybe just the averages. In class you'll receive information on how to track the temperatures and ideas about how to create a pattern. We'll meet up 4 times during the year and once more in January 2021 to see the results! There will be a prize for the first completed Temperature Quilt! Kits available in Moda Grunge.
Teacher: Jane LeBlanc


Beginning Quilting A-Z


2-Day Class: Jan. 18 & Feb. 1, 2020, 1-6 pm
Got the itch to learn how to quilt? This is the class for you! Think of this simple table runner as a small quilt; everything you learn here you can apply to any size quilt you'd to make. You'll learn: how to cut fabric, basic piecing techniques, how to apply borders, basic quilting techniques, how to make your own matching binding and how to bind your project!
Teacher: Deborah Young


Die Cut Double Wedding Ring Runner


Jan 22, 2020, 10:00-3:00 pm

No cutting required! Die cut your fabrics for this classic pattern and sew with confidence.
Teacher: Kay Giese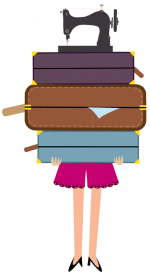 Pajama Party Quilt Retreat
Part I - Sunday March 29-April 1, 2020 - 2 spaces left


Part II - Thursday, April 2 - April 5,2020


Join us for a relaxing 3-day getaway in the picture perfect mountains of North Carolina. We're offering two sessions this spring: PJ Party I is March 29-April 1, 2020 (4 seats available), and PJ Party II is April 2-4, 2020 (7 seats available). No cooking or cleaning, just fun and friendship - you deserve a little pampering! We call it the Pajama Party because you can roll out of bed and come to quilt class in your jammies! And the comfortable, beautifully decorated retreat is outfitted especially for the needs of quilters. Contact Deborah at the shop to sign up.
Teacher: Deborah Young
For more information on our classes please go to http://www.quiltpatchfabrics.com or call us at 704-821-7554.