2020 Class Roll Out!
Join us this Saturday, Jan. 4, for our 2020 Class Roll Out! Meet the teachers, talk about techniques and see our gorgeous samples. Check out our new expanded classroom, enjoy coffee and cookies, and enter drawings for prizes.

Teachers will be available from 10:00-2:00 pm to answer questions and help you shop for class supplies. Class supplies are always 15% off when you sign up for a class at Quilt Patch. Sign up for a class during the Rollout and get a free fat quarter and a coupon for 20% off an item on your next visit.

You'll love what we have planned for 2020!

Meet the Teachers


Jane LeBlanc, a retired pharmacist, has been a serious quilter since 2010. She loves taking classes, meeting other quilters and seeing what they're making. Jane started officially teaching quilting classes at Quilt Patch in June 2017, although she had already stepped in as a substitute teacher whenever needed. Many of Jane's classes feature gentle curves made easy with the Quick Curve ruler. Jane is married with two grown sons.



Kay Giese has been a longarm quilter for over 13 years and has quilted more than 15,000 quilts during her longarming career. Kay's focus turned to teaching with the idea of die cutting the students' fabric choices rather than students purchasing a pre-selected kit. Imagine beautiful, perfectly cut kits with your own favorite fabrics! No worrying about rotary mistakes or painstaking templates - just sit down and sew. Join Kay in her wonderful world of die cut quilts!



Deborah Young has been quilting since 1994, and teaching since 2005. Along with managing Quilt Patch, she leads a quilt retreat two times a year, does commission work, designs patterns and recently designed and printed her first fabric panel. This year she is starting an English Paper Piecing Club at the shop.

2020 Class Schedule
Click on the class name for a link to more information. You can sign up in the shop or over the phone with a credit card. Just give us a call at 704-821-7554.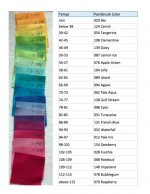 Temperature Quilt - Jan. 11, 10:00-12:00 pm
Temperature quilts are all the rage these days - chart the year's highs and lows, or maybe just the averages. In class you'll receive information on how to track the temperatures and ideas about how to create a pattern. We'll meet up 4 times during the year and once more in January 2021 to see the results! There will be a prize for the first completed Temperature Quilt! Kits available in Moda Grunge. $25 Teacher: Jane LeBlanc


Beginning Quilting A-Z - CLASS FULL
2-Day Class: Jan. 18 & Feb. 1, 1:00-6:00
Got the itch to learn how to quilt? This is the class for you! Think of this simple table runner as a small quilt; everything you learn here you can apply to any size quilt you'd to make. You'll learn: how to cut fabric, basic piecing techniques, how to apply borders, basic quilting techniques, how to make your own matching binding and how to bind your project!
$90 Teacher: Deborah Young


Die Cut Double Wedding Ring Runner -
Jan. 22, 10:00-3:00
No cutting required! Die cut your fabrics for this classic pattern and sew with confidence. $60 Includes die cutting for quilt size on display Teacher: Kay Giese


French Roses -
Jan 25, 10:00-3:00 - CLASS FULL
Add texture to your quilt with some free spirited raw edge applique. $35
Teacher: Jane LeBlanc


Die Cut Snails Trail Al Fresco -
Jan. 29, 10:00-3:00
This stunning quilt pattern is a combination of the classic Snails Trail and Storm at Sea quilt blocks. Die cut pieces ensures accuracy and lets you get straight to the fun part - sewing!
$55 Includes die cutting for quilt size on display
Teacher: Kay Giese


Die Cut Drunkard's Path -
Feb. 5, 10:00-3:00
Have you ever wanted to learn how to sew curved pieces? The Drunkard's Path Quilt is easy and fun. No template and scary rotary-cut curves - all pieces are die-cut. $55 Includes die cutting for quilt size on display Teacher: Kay Giese


Introduction to Paper Piecing - Feb. 08, 10:00-3:00


Make this cute flying geese mini quilt while you learn two different methods of paper piecing:

one where you sew on the printed lines on a foundation paper, and the other - more recently developed - where you sew at the edge of a freezer paper shape. In class you'll try both types and see which one works beat for you! $40 Teacher: Jane LeBlanc
Fabric Collage -
Feb. 15, 10:00-3:00
Play with fabric all day while you practice the art of fabric collage. We will discuss fabric choices, layout options, cutting tips, and more. Bring your background already pieced and leave your machine at home - today we're going to run with scissors! You'll love this free form method of artful fabric collage. We'll also go over how to complete your masterpiece with all over quilting. $35 Teacher: Deborah Young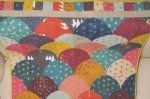 Dragon Glass Quilt
- Feb. 29, 10:00-3:00
Mark the classic clam shell off of your bucket list! The Quick Curve Ruler makes this much easier than a traditional clam shell, but it still counts! $35 Teacher: Jane LeBlanc
Die Cut One Block Wonders
- March 11, 10:00-3:00
No rulers or fussy template cutting for this beauty! Die cutting ensures accuracy when cutting the 8 identical triangles needed for each block of this lovely quilt.

$55 Includes die cutting for quilt size on display. Teacher: Kay Giese
Starburst
- March 14, 10:00-3:00
Get perfectly sharp points when you paper piece your blocks. $35 Teacher: Jane LeBlanc
French Roses -
March 28, 10:00-3:00
Add texture to your quilt with some free spirited raw edge applique. $35 Teacher: Jane LeBlanc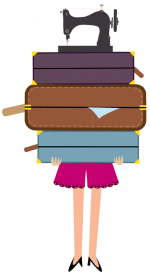 Pajama Party Quilt Retreat


M

arch 29-April 1 - 2 spaces left
Join us for a relaxing 3-day getaway in the picture perfect mountains of North Carolina. No cooking or cleaning, just fun and friendship - you deserve a little pampering! We call it the Pajama Party because you can roll out of bed and come to quilt class in your jammies! And the comfortable, beautifully decorated retreat is outfitted especially for the needs of quilters. Contact Deborah at the shop to sign up.
$375 Teacher: Deborah Young



For more information on our classes please go to http://www.quiltpatchfabrics.com or call us at 704-821-7554.