Cancellations
Because the health and well being of our customers and staff is our top priority, Quilt Patch Fabrics has been closely monitoring the corona virus situation.

Due to the concerns of our customers we are cancelling classes for the next two weeks.
This means Scrap Petal (March 21) and French Roses (March 28) are both cancelled. We are contacting those students to discuss options.
In addition, we are cancelling the March 21 Saturday Night Sew. While some may feel these actions to be a bit extreme, we believe it's better to err on the side of caution - particularly as so many of our customers are in the high-risk category.

We have also increased our cleaning efforts in all high-touch areas of the shop, such as the classroom, bathrooms, door handles, light switches, faucets, tables, and keypads. We are also asking any customers and staff members who are not feeling well to refrain from coming in.

We will reevaluate the situation in two weeks. It is our hope that at that time we can all go back to normal.


Barefoot Club
Our next Barefoot Club Sale will still happen this Friday, March 20-21. Mark your calendars! Club members get 20% off their total purchase (some exclusions apply).

Summer Hours
In order to better serve our customers we are trying out some extra hours and one late night a week. Our new hours started March 9 with Daylight Savings Time, at the end of which we'll review the response and decide if we'll keep those hours through the winter as well. (Please remember we're a small shop and there may an occasional Thursday we can't stay open late.)
New hours:
Monday - Wednesday 10:00-5:00
Thursday 10:00-7:00
Saturday 10:00-5:00

NEW 2020 Class Schedule
We currently have 21 classes! If the class you want is sold out keep scrolling down - we've added new dates for those.
Click on the class name for a link to more information. You can sign up in the shop or over the phone with a credit card. Just give us a call at 704-821-7554.


French Roses - March 28, 10:00-3:00

CANCELLED


Add texture to your quilt with some free spirited raw edge applique. $35 Teacher: Jane


Scrap Petal Garden - Mar 21, 2020 10:00-3:00

CANCELLED


Use your scraps to make a beautiful garden with this fun and easy raw edge applique pattern. Teacher: Deborah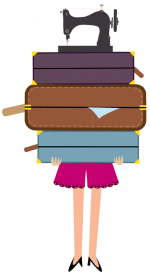 Pajama Party Quilt Retreat
March 29-April 1, 2020 -

1 SPACE AVAILABLE


Join us for a relaxing 3-day getaway in the picture perfect mountains of North Carolina. No cooking or cleaning, just fun and friendship - you deserve a little pampering! We call it the Pajama Party because you can roll out of bed and come to quilt class in your jammies! And the comfortable, beautifully decorated retreat is outfitted especially for the needs of quilters. Contact Deborah at the shop to sign up.
$375 Teacher:Deborah



For more information on our classes please go to http://www.quiltpatchfabrics.com or call us at 704-821-7554.