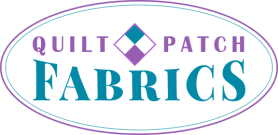 Memorial Day Weekend Sale!
BIG Sale Tomorrow & Saturday!
May 27-28
Get 25% OFF all patriotic fabrics, kits, patterns, panels and precuts! Clearance Special: 40% off all Clearance Fabrics when you get the end of the bolt!



Get 40% OFF Clearance fabrics when you buy the end of the bolt! Friday and Saturday only, May 27-28.

Think little girls' dresses and Boho skirts!


Kids' quilts and charity quilts...


...gift bags, pillowcases, free motion practice etc!

And yes - Even More Classes for 2022!

Just added a Fabric Collage Class and another Quilting with Rulers on Your Domestic Machine Class! Sign up for class and get 15% off your class supplies! To sign up just give us a call at 704-821-7554.

2022 Classes!

Don't Forget 2022 Barefoot Club Discount Days


Print this out and stick it to your fridge so you never miss another Barefoot Club discount weekend!
June 17-18
July15-16
August 19-20
September 16-17
October 14-15
November 18-19

Shop Hours

Tuesday-Saturday
10:00am-5:00pm.

Stay connected with Quilt Patch!
Facebook - Quilt Patch Fabrics, Ltd.
Instagram - @quiltpatchfab
Happy quilting!