Quilt Show & New Classes!

The Quilting & Fiber Art Marketplace
New
MODA Fabrics!
Summer Breeze IV
Nanette
Be
My Neighbor
All of the MODA Be My Neighbor blueprints are still available on our website as free downloads. We'll keep them online for one more week, until January 20.


2017 Pajama Party Quilt Retreat


New Date Just Added!


March 12-15, 2017 - FULL
March 16-19, 2017 - Open
Hurry-the first one filled up in a flash!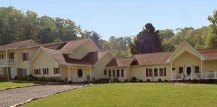 Join us for a relaxing 3-day getaway in the picturesque mountains of North Carolina. No cooking or cleaning, just fun and friendship-you deserve a little pampering! We call it the Pajama Party because you can roll out of bed and come to quilt class in your jammies! And the comfortable, beautifully decorated retreat is outfitted especially for the needs of quilters.
All retreat supplies are 15% off at Quilt Patch-reserve your now!
For more information contact deborahquilts@hotmail.com.


2017 NEW CLASSES


Beginning Quilting A-Z
2-Day Class: Sun., Jan. 29, 1:00-6:00 pm
& Sun., Feb. 5, 1:00-6:00 pm


If you have the itch to learn how to quilt-this is the class for you! Think of this simple table runner as a small quilt; everything you learn here you can apply to any size quilt you'd to make. The techniques you will learn while making this small table runner can be applied to any size quilt, we just need something small so we can finish it in 2 days. You'll learn: how to cut fabric, basic piecing techniques, how to apply borders, basic quilting techniques, how to make your own matching binding and how to bind your project!


Sit 'n Stitch Pin Cushion
Sat., February 11, 10:00-3:00 pm

Make hand work a breeze with this handy little over-the-armchair caddy and pincuhsion! Only takes 3 fat quarters, some Decor bond and crushed walnut shells.

Magic Mountain
2-day Class: Sat., Febuary 25, 10:00-3:00 pm
& Sat., March 25, 10:00-2:00 pm


Create your own winter wonderland as you sharpen your triangle skills the Quilt In A Day way! Class fee includes kit with background & binding fabric, Magic Mountain pattern, snowflake and penguin appliques, Triangle In A Square ruler, and the Delectable Mountains Quilt In A Day book--all in an Eleanor Burns' Stripper vinyl zippered project bag.

Radiant
Sat., March 4, 10:00-3:00 pm


Careful color choice and placement are what give dimension to this fun fat quarter quilt. Don't worry-it's simpler than it looks!

Go to quiltpatchfabrics.com/classes.htm for more details.
To register call us at

704-821-7554.