Quilting Expo - July 19 & 20

The first 100 people in the door each day get two chances to win door prizes and sewing machines. Many vendors have Early Bird Specials from 9:00-10:00 am each day.

There will be a food truck at the Shrine Center during lunch hours again this year and a desert truck with sweet things, water and soft drinks.
There is a prize drawing for a sewing machine each day at 3pm. Creative Sewing is giving away a Baby Lock Ellure Plus sewing and embroidery machine on Friday afternoon (MSRP - $3499) and Sew Suite Studios is giving away a Juki HZL80 on Saturday afternoon (MSRP - $599).
The quilt show features the work of Quilters of South Carolina This year the show will have over 200 quilts - that's twice as many quilts as last year!
Quilt of Valor will also have a display. Do you know that SC has the most active QOV members of any state? Last year SC donated more than 20,000 quilts to our veterans.

Show this Quilting Expo postcard on your phone and get $1 off admission!
Correction
Saturday Night Sew & Barefoot Sale
Everyone is invited to our next Saturday Night Sew on July 20, 3:30-8:30. Work on whatever you'd like in good company. We order out for dinner around 5:30 (bring cash). Please call 704-821-7554 to reserve your spot.

Our Barefoot Weekend Sale is Friday-Saturday, July 19-20 (NOT 17-18). Barefoot Club Members get 20% off of their total purchase (some exclusions apply). Become a Barefooter for life simply by purchasing a $25 membership

Carolina Celebrations Shop Hop Preview


Check out our Shop Hop Preview this Thursday, July 18, 10:00-6:00 pm. That's the first day to purchase your shop hop passport packet - AND you'll get a stamp that day! We will reveal our Carolina Celebrations Shop Hop project, Colors of the Carolinas, (designed by our own Linda Turner and Florence Prather!) and have demos on the technique used to make our project. There will be free goodies and special sales just for our Shop Hoppers!

Your passport packet includes your passport and lanyard, the Carolina Celebrations book of full color patterns for each shop project, and the pattern for our shop's shop hop quilt block. Go to each shop on the list and get your passports stamped and collect the instructions for each shop's block.

To kick off the fun everyone who purchases their Carolina Celebrations passport on July 18 will receive a free Quilt Patch goody. You will also be entered to win a beautiful Moda charm pack! This is the only day you can get your passport stamped before the shop hop begins October 3-12. October is the perfect time of year to visit Carolina's finest quilt shops!

If you've never done a shop hop give this one a try! A shop hop is when you go to a group of designated shops, get your shop hop passport stamped, collect a block pattern from each shop to make the 14 block shop hop quilt, buy stuff on sale especially for Shop Hoppers, and enter drawings to win cool quilty prizes!

Upcoming Classes
Click on the class name for a link to more information. You can sign up in the shop or over the phone with a credit card. Give us a call at 704-821-7554.

The Giving Tree
Saturday, July 20, 10-3 pm
"And the boy loved the tree...very much. And the tree was happy." -Shel Silverstein, The Giving Tree. Create your own giving tree using the Quick Curve Mini ruler.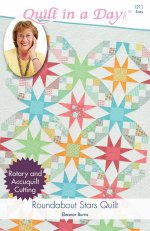 Die Cut Roundabout Starts
TWO SPOTS LEFT
Wednesday, July 24, 10-3 pm
Let the die cutting do the hard work and you go straight to the fun part - sewing!



Fabric Collage
Saturday, July 27, 10-3 pm CLASS FULL
Sunday, Aug. 25, 1-6 pm
Play with fabric all day while you practice the art of fabric collage. Choose your animal pattern - bunny, cat, dog, owl or flamingo!



Flying Rainbows


Wednesday, July 31, 10-3 pm
Make this modern beauty with half-square triangles - the unsung hero of quilt patterns!



Mondo Bag
Sunday, Aug. 3, 1-6 pm ONE SPOT LEFT
Turn your 2 1/2 inch squares into this roomy and stylish tote bag. But be careful - everyone will want you to make them one!



Die Cut Storm at Sea


Saturday, Aug. 7, 10-3 pm
Cut your work in half for this classic, intricate beauty by die cutting your fabrics!



Whale Tale
Saturday, Aug. 10, 10-3 pm
Thar she blows! This whimsical ocean view is the perfect summer project. Sew easy, no-pin curves with the Quick Curve Mini ruler.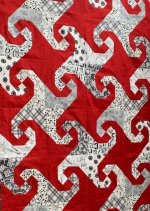 Die Cut Snail's Trail


Wednesday, August 14, 10-3 pm
This classic quilt pattern is a beauty in any color combination!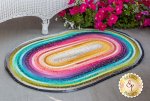 Jelly Roll Rug
Saturday, Aug. 17, 10-3 pm
Turn one Jelly Roll into this gorgeous oval rug in one class!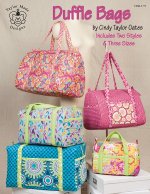 Quilted Duffle Bag


2-Day Class: Thursday, Aug. 22 & Friday, Aug. 23
Saturday, Sept. 21 & 28, 10-3 pm
You can make a beautiful weekend bag that rivals even a Vera Bradley tote! This two-day class guides you through every step of this lovely duffle bag. (There's also a Saturday class listed below in September.)


Sea of Serenity
Saturday, Aug. 24, 10-3 pm
Have fun with wedges! This beautiful quilt is just one of the patterns featured in the book, Wedge Quilt Workshop.



Drunkard's Path


Wednesday, Aug. 28, 10-3 pm
Learn to sew a traditional curve with this classic pattern.


Beginning Quilting A-Z
2 Day Class: Sunday Sept. 8 & Sunday Sept. 15, 1-6 pm
Got the itch to learn how to quilt? This is the class for you! Think of this simple table runner as a small quilt; everything you learn here you can apply to any size quilt you'd to make. You'll learn: how to cut fabric, basic piecing techniques, how to apply borders, basic quilting techniques, how to make your own matching binding and how to bind your project!


Bat Moon Rising
Saturday, September 14, 10-3 pm
Set the mood for your autumn decor!


Indicates a week-day Summer Series class.
For more information on our classes please go to http://www.quiltpatchfabrics.com or call us at 704-821-7554.