Barefoot Club members get 20% off Saturday, Nov. 16!
Not a member? It's easy to join - pay a one-time fee off $25 and you're a Barefooter for life! Join this weekend and use your discount the same day!
This is a great way to stock up on necessities like batting, thread and pins - or to get that ruler or Layer Cake you've had your eye on.

Holiday Shop Hours
We will be closed Thursday, Nov. 28 and Friday, Nov. 29.
Quilt Patch will close at 2:00 pm on December 24.
We will be closed from December 25 - January 1. We will open again on January 2 at 10:00 am.

NEW! Iron EZ - As seen in the vlog-o-sphere, soon available at Quilt Patch!


Never knock over your starch or spray bottle again! The Iron EZ has an adjustable clip to securely attach to your ironing station no matter the thickness. It comes with a 16 oz clear spray bottle (perfect for your Best Press). Very simple to attach and will even rotate for easy storage when you fold up your ironing board. $20.79

Preorder yours now by calling us at 704-497-2714.

New Arrivals


New batiks from Island Batik.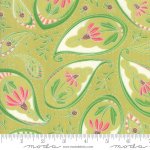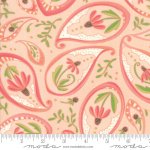 Painted Meadow by Robin Pickins from Moda - beautiful coneflowers in sunset and teal hues. Also available in Jelly Rolls and Layer Cakes.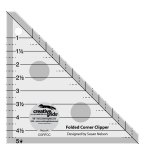 Make Folded Corners quickly and accurately with the Creative Grids® Folded Corner Clipper. New 4.5" x 18.5" ruler from Creative Grids.



Our Pineapple Party kit includes 24 fat quarters in 6 different colorways - just choose your background and get cutting.



54" x 65" Love Is panel, by Sweetwater for Moda, makes a beautiful - and easy! - throw for a sweet couple. Makes a great back of your quilt, too.



Perfect 5 Quilts and companion Perfect 5 ruler - all based on 5" squares.



Deck your sewing room for the holidays with this adorable sewing tree wall hanging from Amy Bradley Designs!



New art print from Ruby Star Society.



A perpetual calendar for our English Paper Piecers and the new 2020 AQS calendar for our machine piecers. Just in time for the new year!


Harvest Road, by Lella Boutique for Moda, features a soothing sage color palette and a 57" x 74" panel with the quote "Nature is my home." Make a super easy throw or add coordinating borders for a quick and easy bed quilt.



The FULL collection of Land Art is here! Odile Bailloeul's collection is inspired by the wonders of nature, but in the manner of a collector who arranges, organizes, and composes his findings in the manner of Land-Art. Rosettes of flowers, tidy seeds, insects, pebbles and flowers are organized in symmetry. Finely detailed animals are adorned with flowers and patterns to become magical. The pattern shown is a free download from FreeSpirit.com.


We have everything you need to give your sewing space a little refreshment!


Hang your beautiful works of art with ease - and one nail!



Back In Stock - Garden of Dreams border print by Jason Yenter for In The Beginning Fabrics! This beautifully colored border print flew out the door last spring when we showed the possibilities with the Easy Striped Table Runner and kaleidoscope quilt. Get yours before it's gone!



Quiltville has announced the color scheme for FROLIC! A Winter Quiltville Mystery Quilt! We have carefully curated a selection of fabrics using Bonnie Hunter's chosen paint chip colors. The first clue will be announced the day after Thanksgiving - get ready!

Upcoming Classes
Click on the class name for a link to more information. You can sign up in the shop or over the phone with a credit card. Give us a call at 704-821-7554.



EQ8
Nov 16, 2019 10:00 am

EQ8 is the latest version of the popular quilt software designed by The Electric Quilt Co. for use by all levels of quilters. This version of Electric Quilt is very user friendly and this class will take you thru the basic navigation of the software.
Our goal is to introduce the program to those that may be thinking of buying it and to help those who have already purchased it and have not gone past the installation.
You'll learn how to:
-create a quilt with blocks and fabrics by using the libraries that are included in the software.
-drawing your own block or modifying an existing block
-bring in fabrics from the internet, your phone or your scanner
Teacher: Carol Malozzi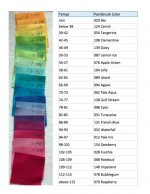 Temperature Quilt
Jan 11, 2020, 10:00-12:00 pm
Temperature quilts are all the rage these days - chart the year's highs and lows, or maybe just the averages. In class you'll receive information on how to track the temperatures and ideas about how to create a pattern. We'll meet up 4 times during the year and once more in January 2021 to see the results! There will be a prize for the first completed Temperature Quilt! Kits available in Moda Grunge.
Teacher: Jane LeBlanc


Beginning Quilting A-Z


2-Day Class: Jan. 18 & Feb. 1, 2020, 1-6 pm
Got the itch to learn how to quilt? This is the class for you! Think of this simple table runner as a small quilt; everything you learn here you can apply to any size quilt you'd to make. You'll learn: how to cut fabric, basic piecing techniques, how to apply borders, basic quilting techniques, how to make your own matching binding and how to bind your project!
Teacher: Deborah Young


Die Cut Double Wedding Ring Runner


Jan 22, 2020, 10:00-3:00 pm

No cutting required! Die cut your fabrics for this classic pattern and sew with confidence.
Teacher: Kay Giese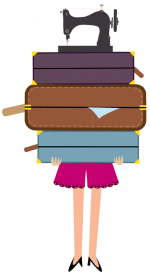 Pajama Party Quilt Retreat
Part I - Sunday March 29-April 1, 2020


Part II - Thursday, April 2 - April 5,2020


Join us for a relaxing 3-day getaway in the picture perfect mountains of North Carolina. We're offering two sessions this spring: PJ Party I is March 29-April 1, 2020 (4 seats available), and PJ Party II is April 2-4, 2020 (7 seats available). No cooking or cleaning, just fun and friendship - you deserve a little pampering! We call it the Pajama Party because you can roll out of bed and come to quilt class in your jammies! And the comfortable, beautifully decorated retreat is outfitted especially for the needs of quilters. Contact Deborah at the shop to sign up.
Teacher: Deborah Young
For more information on our classes please go to http://www.quiltpatchfabrics.com or call us at 704-821-7554.